To see an updated version of this story, click here.
TAYLORSVILLE, Utah, Nov. 22, 2017 (Gephardt Daily) — A man is dead after an auto-pedestrian crash Wednesday night in Taylorsville.
Unified Police officials were called to the scene, at 4200 South and Redwood Road, at about 9 p.m.
"A silver Escalade had blown through a red light, traveling southbound on Redwood Road, and it struck a pedestrian who was in the crosswalk," said Lt. Brian Lohrke, Unified Police Department.
"Unfortunately, that male struck by the vehicle has passed away from his injuries."
Witnesses on the scene said the victim was carried on the hood of the SUV for about half a block.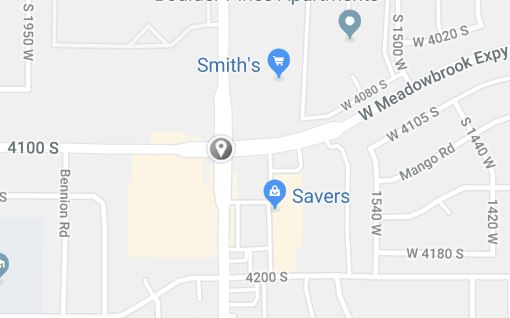 Police originally thought the driver had fled the scene, but found the vehicle, with the 27-year-old female suspect inside, parked outside a drugstore at about 4700 South on Redwood Road.
"So we have two crime scenes now, one at the actual crash site and one where we located the vehicle," Lohrke said.
The driver is now in custody, he said.
The name of the victim has not yet been released pending notification of his family.