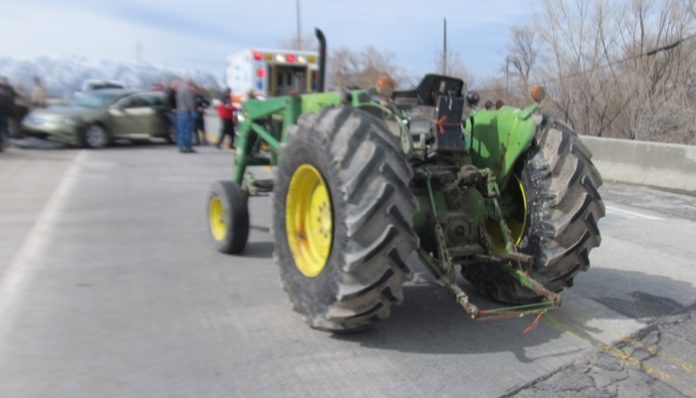 UTAH COUNTY, Utah, March 5, 2019 (Gephardt Daily) — A man died after suffering a medical incident while driving a tractor on State Route 147 in Utah County Tuesday morning.
The incident occurred at 11:55 a.m. when a John Deer 520 tractor was traveling west on SR-147 near mile marker 10, according to a statement by the Utah Highway Patrol.
"The driver had a medical problem and slumped over the steering wheel," the news release said. "The tractor traveled to the left into oncoming traffic where it struck a Ford Taurus head on."
CPR was performed on the driver of the tractor and he was transported to an area hospital where he was pronounced deceased at 12:40 p.m., officials said.
The driver of the passenger car received minor injuries.
The deceased man's identity was being withheld pending notification of family.
SR-147 runs between Lake Shore and Mapleton in Utah County.
Gephardt Daily will have more on this developing story as information is made available.