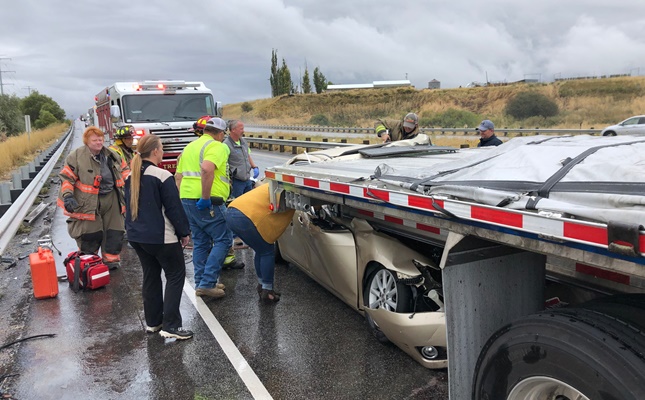 TREMONTON, Utah, Sept. 20, 2019 (Gephardt Daily) — One person is dead and another hospitalized in critical condition after their vehicle rear-ended a semitrailer on Interstate 15 near Tremonton on Friday.
Cpl. Chris Bishop, Utah Highway Patrol, said the crash happened at about 12:10 p.m. near milepost 374.
"There was construction in the area, and the weather was a factor, too," Bishop told Gephardt Daily. He added that traffic was heavy because of an earlier crash.
Bishop said the car struck the back of the semitrailer fatally injuring the male driver.
A female passenger was critically injured and taken to the hospital by medical helicopter.
The victims' names and ages were not yet available.