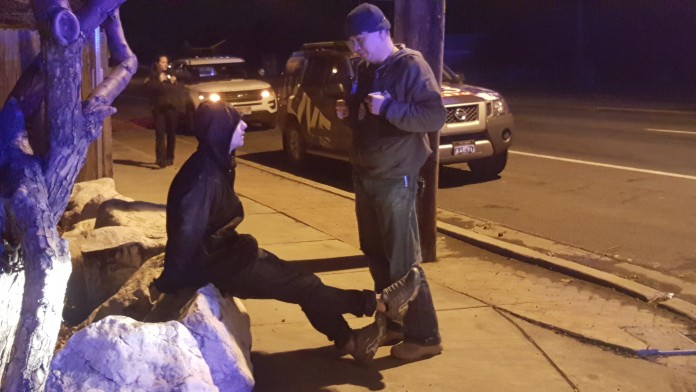 WEST VALLEY CITY, Utah, Feb. 19, 2016 (Gephardt Daily) — A Salt Lake Valley man was taken into custody early Friday morning after he was found driving a stolen vehicle.
Brian Winters was found driving a vehicle, reported missing out of West Jordan, shortly before 4 a.m.
"Once the vehicle was located and determined to be a stolen vehicle, a plan was set up to spike the vehicle," said Lt. Amy Maurer of the West Valley Police Department.
"They spiked the vehicle, the vehicle stopped, and it was a very effective plan."
The driver, identified by Maurer as Brian Winters, was taken into custody at the scene.
His passenger was released, and has not been charged in the case, Maurer said.
The incident started in South Salt Lake and finished at 3475 West and 4100 South. The Unified Police Department assisted officers from West Valley City.