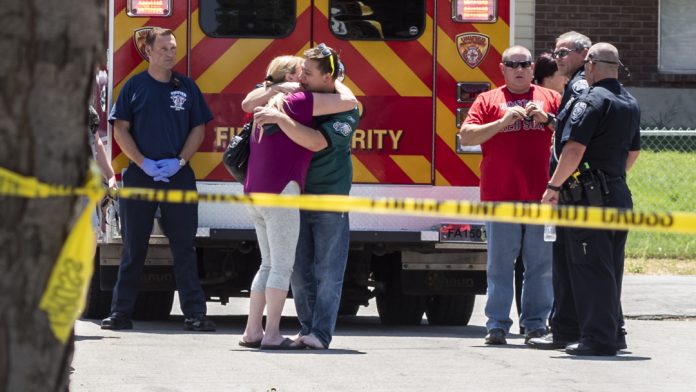 TAYLORSVILLE, Utah, July 13, 2018 (Gephardt Daily) — A 56-year-old man was found dead in a Taylorsville home after crews responded to a structure fire.
The Unified Police Department and Unified Fire Authority were called to 5606 Ridgecrest Drive after light smoke was seen coming from the residence there.
"The initial engine arrived, and they had light smoke visible from outside," said UFA District Chief Scott McBride, at the scene. "We forced the door, which was locked, and found heavy smoke upstairs and downstairs."
One person inside was deceased.
"The fire department did locate one man inside the building, a 56-year-old male," said Sgt. Melody Gray, Unified Police Department spokeswoman. "At this point, it (his death) appears self-inflicted. We are investigating that, but from all appearances, it is self-inflicted."
McBride said the cause of the fire is under investigation.
"The guys say it looks suspicious at this point, circumstances found in the interior, but at this point, it is still under investigation," he said.
Visibility was low in the house due to smoke, but the fire was "easily contained," he said.
Officials are trying to reach the victim's family members to alert them to the death and to ask if the deceased lived alone in the house.