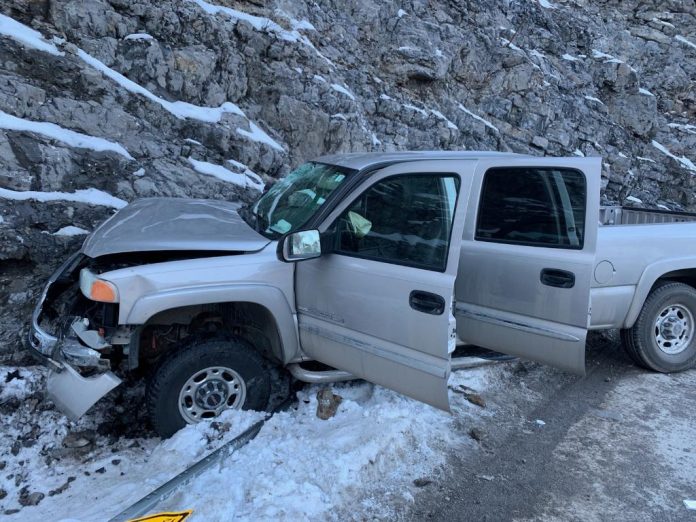 WEBER COUNTY, Utah, Dec. 16, 2018 (Gephardt Daily) — A 57-year-old Layton man is in critical condition after a 150-pound boulder fell from the side of a mountain near the Pineview Reservoir Spillway and crashed through the windshield of the truck he was driving.
Weber County Sheriff's Office said in a news release that the incident occurred at approximately 1:15 p.m. Saturday when the man and a female passenger were traveling westbound on State Route 158.
"After the rock hit the truck the driver lost control, and crashed into the mountainside," the news release said. "The driver sustained serious injuries from the rock and was taken to a local hospital in critical condition. The passenger received minor injuries."
It is believed that with the recent snow and the warmer temperatures the rock became dislodged, falling from the cliff area, the news release said.
While deputies were on scene assisting with the crash, one deputy's truck was hit by falling rocks as well.
The Utah Department of Transportation responded to clear the area of rocks and will monitor the area.
Gephardt Daily will have more on this developing story as information is made available.