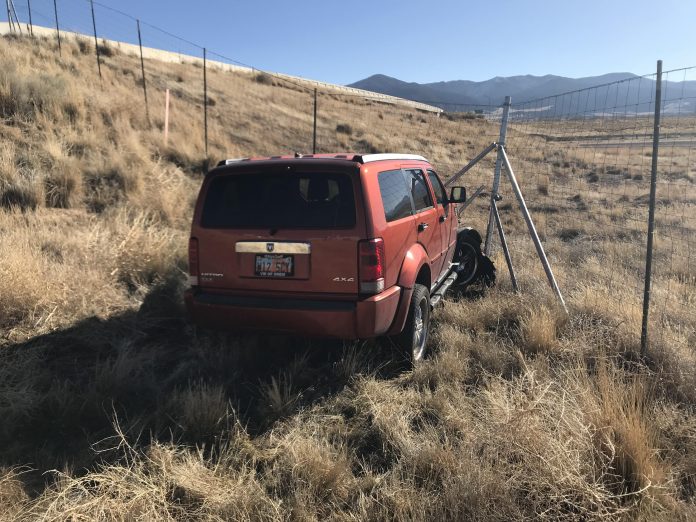 PROVO, Utah, Jan. 14, 2018 (Gephardt Daily) — One man is in custody after a high-speed chase on Interstate 15 from Provo to Scipio on Sunday morning, officials said.
Utah Highway Patrol Lt. Jacob Cox told Gephardt Daily the incident began when troopers in Utah County were advised to watch for a stolen orange Dodge Nitro that had recently been taken.
About an hour after the initial broadcast, at approximately 10:25 a.m., troopers located the Dodge near Center Street and I-15 in Provo. The Dodge entered I-15 southbound and troopers continued to follow, coordinating additional officers.
When they attempted a traffic stop, the driver fled south on I-15, with speeds in excess of 100 mph. Troopers were able to successfully spike the Dodge, but the driver continued to flee until mile post 188, which exits onto SR-50 and Scipio.
The driver took the exit, lost control and the Dodge slid off the roadway and down an embankment. It struck a fence and became stuck in the marshy area near the fence.
The driver attempted to flee on foot, but was quickly apprehended. He complained of unspecified medical issues and was transported to a local hospital as a precaution. Once medically cleared, he will be booked into jail.
The man's name has not been released by authorities.