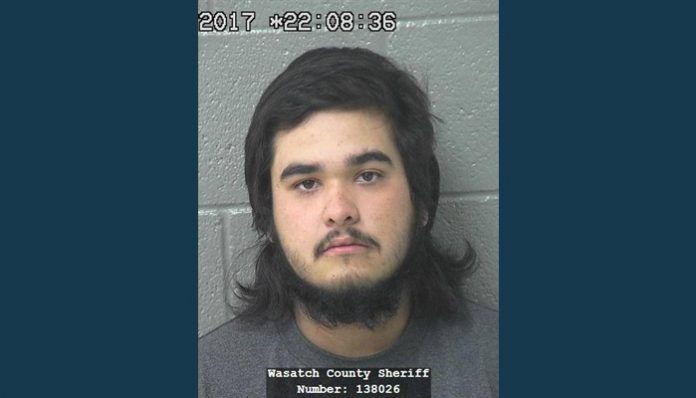 HEBER CITY, Utah, Oct. 25, 2017 (Gephardt Daily) — A Heber City man is in custody after pointing a shotgun at another resident, police said Wednesday.
Alexander Valencia was arrested for aggravated assault, obstructing justice, DUI metabolite and other related charges.
Officers responded to the area of 500 S. Main on Tuesday evening on a report of a man who pointed a shotgun at another person, a news release on Facebook from Heber City Police Department said. The suspect then fled in a white van before officers arrived.
"As officers were in the area searching, they quickly located the suspect leaving a gas station driving towards a residential area," the news release said. "They followed the van and noticed three males were inside it."
As they were attempting to make a traffic stop, an officer witnessed a shotgun being tossed out a window as the suspects were driving.
Officers initiated a traffic stop at 730 S. 200 West and the suspects, two of them juveniles, were detained for further investigation.
The two juveniles involved were interviewed and then later released to their parents.
It's uncertain what the relationship is between the suspect and victim involved, police said.