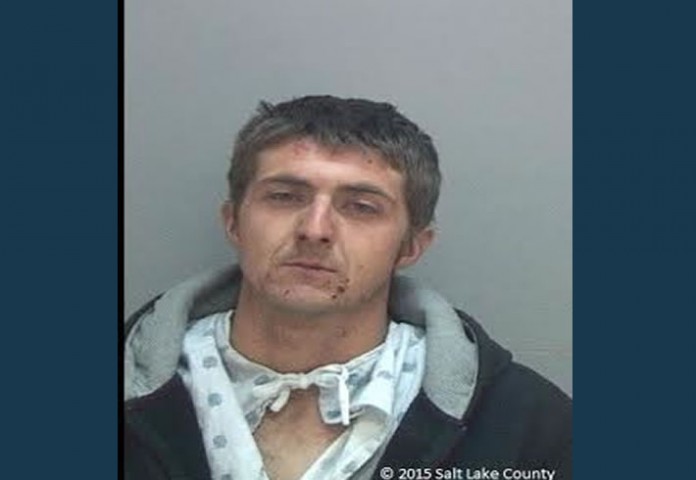 WEST VALLEY CITY, UTAH – October 29, 2015 (Gephardt Daily) – A man who jumped from an overpass onto a semi-truck Wednesday afternoon has been identified.
West Valley Police spokesperson Roxeanne Vainuku said the department started getting calls around 1 p.m. after citizens saw a man climbing up the underside of the overpass from the SR-201 freeway that goes over 3200 West.
That man has now been identified as Travis Wharton, 24.
When an officer tried to get Wharton to come down, he jumped onto the top of a semi-truck driving under the overpass.
The officer followed the semi and pulled it over as it got onto the SR-201 freeway. "The driver had no idea there was a person on top of the vehicle," Vainuku said. "Medical checked him out, he was unresponsive."
West Valley City Fire crews retrieved Wharton from the top of the truck and transported him to the hospital. It was determined that Wharton was under the influence of drugs. He was not injured.
Wharton was booked into the Salt Lake County Jail for outstanding warrants. He was also issued a citation for public intoxication. The incident is being reviewed and will be screened to determine if further charges are appropriate.
The eastbound 3200 West on-ramp to the 201 was closed for about an hour after the incident.