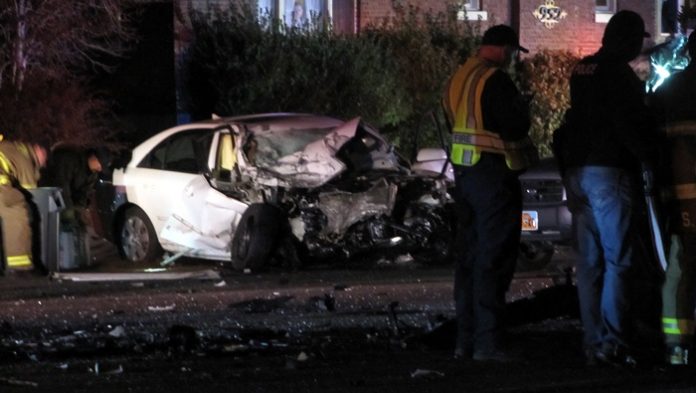 For an updated story, click here.
OGDEN, Utah, Nov. 1, 2019 (Gephardt Daily) — One person died Friday night when his vehicle was involved in a head-on crash on 12th Street in Ogden.
Lt. Tyler Ziegler, with the Ogden Police Department, told Gephardt Daily the passenger car was eastbound on 12th Street near the 900 block when it veered into oncoming traffic and crashed head on into a westbound van.
The impact knocked the van onto its side, and both vehicles' front ends were destroyed.
Ziegler said a man in his mid-30s was driving the passenger car and died on scene. No one else was in the car.
Ziegler had no information as to how many people were in the van or the extent of their injuries.
The crash is still under investigation.
Gephardt Daily will update this developing story as more information becomes available.
Ogden 12th Street fatal crash