HEBER CITY, UTAH – August 4, 2015 (Gephardt Daily) – Heber City Police have arrested David James Skiby in connection to a credit card fraud/theft case that occurred at Side Track Café, 98 S. Main Street.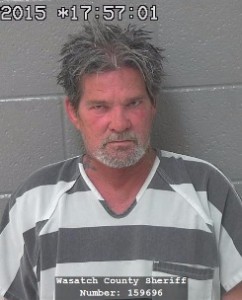 Police said the victim said she gave her credit card to a person she thought was a waiter and the waiter never returned her card to her. The card was used at two locations, Wal-Mart and Maverick.
This case is still ongoing but at this time Skiby, 54, has been charged with two counts of fraudulent use of a credit card, each a third degree felony.
Heber City Police Department said in a statement: "To safe guard yourself against future crimes similar to this, please only give your financial cards to a person wearing a uniform or name tag. You can always take your card to the cash register or ask that the transaction be made in your presence."