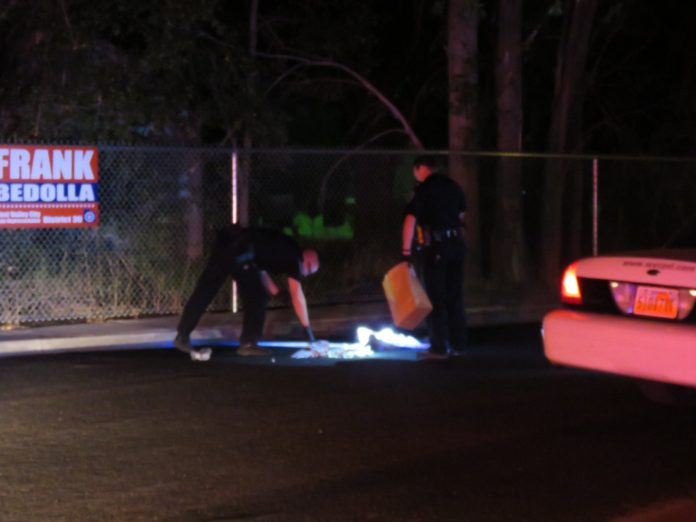 WEST VALLEY CITY, Utah, Sept. 11, 2016 (Gephardt Daily) — An argument at a family get-together late Saturday night ended with one man lying on the street, covered in blood.
West Valley City Police Lt. Steve Burke said police were called at about half-past midnight for a welfare check in the area of 4075 West and Olene Circle. When the officer arrived, he found a man on the ground with blood all over him.
Upon determining that the man had been stabbed, the officer summoned medical help and the man was transported to an area hospital in fair condition. Burke said the man had a couple of stab wounds, but they weren't life-threatening.
Officers located the residence where the incident most likely occurred, Burke said. A family party was taking place there when two men got into a fight over something that was said to a woman or because of some sort of verbal domestic issue.
Burke said one man was physically assaulted and, at some point, the man being assaulted pulled out a knife and stabbed the other man.
The man who was stabbed then left the party with his girlfriend and managed to reach his car a few blocks away. That's when the officer responding to the call for a welfare check found him on the ground.
There had been alcohol at the party, and the man admitted that he had been drinking, but it isn't known if he was intoxicated.
The man who police say did the stabbing was taken by officers to be interviewed, and Burke said he appeared to be cooperative.
Man stabbed in West Valley City, Sept. 10, 2016