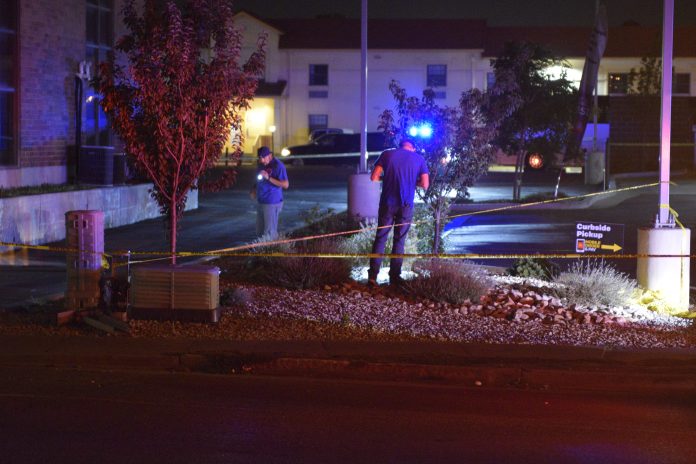 For an updated story click here.
MIDVALE, Utah, Aug. 14, 2018 (Gephardt Daily) — Police from multiple agencies were called to the scene of an officer-involved shooting outside the McDonald's near 7200 S. 440 West in Midvale early Wednesday morning.
The incident took place about 1:30 a.m. when an unknown assailant allegedly tried to stab a Unified police officer with what was reported to be a screw driver in the fast-food restaurant's parking lot.
Sgt. Melody Gray, public information officer for the Unified Police Department, told Gephardt Daily, officers approached the man after he was seen acting 'erratically" outside the McDonald's which had closed hours earlier.
According to Gray, a single officer confronted the man and the two began to scuffle. Gray said the man then attempted to attack the patrolman with some sort of weapon.
The officer drew his pistol and fired at least one shot, Gray said. The wounded suspect was rushed by ambulance to Intermountain Medical Center in Murray in critical condition. His injuries were later characterized by police as "non-life threatening."
The officer was uninjured in the incident.
Detectives from Salt Lake City P.D. were called in to investigate the incident, as per the state's Officer-Involved Critical Investigation Protocols. They were expected to be on scene for several hours.
Gephardt Daily will update the story as more information becomes available.
https://gephardtdaily.com/local/man-shot-by-unified-police-officer-during-scuffle-outside-midvale-mcdonalds/