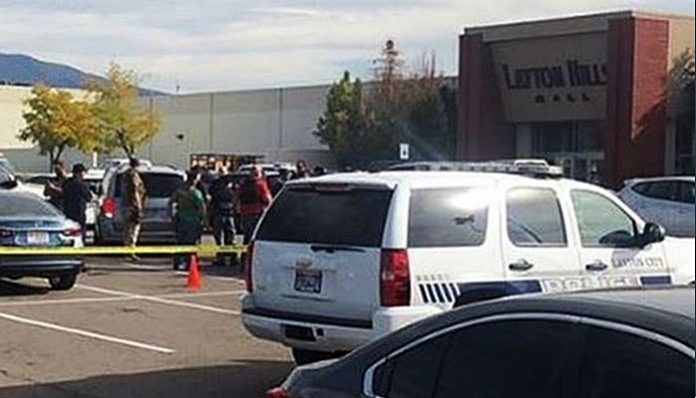 LAYTON, Utah, Oct. 8, 2019 (Gephardt Daily) — A man has been shot by officers trying to take him into custody at or near the Layton Hills Mall.
Layton City Police Lt. Travis Lyman told Gephardt Daily that the incident happened at approximately 3:35 p.m. Tuesday.
Lyman said the operation was conducted by the U.S. Marshals Office, and Layton police arrived after the incident. Additional information will come from the U.S. Marshals Office, Lyman said.
Earlier scanner traffic indicated officers were trying to corner the person, described as a wanted man, in the parking lot on the northwest side of the mall structure.
The victim was transported to a hospital, Lyman said, adding he had no information on the man's condition.
The Layton City Police Department first tweeted about the incident at 3:42 p.m.:
"Layton Officers are on scene of a shooting at Layton Hills Mall," the tweet says. "Suspect who was shot is in custody and no additional threat to the public at this time."