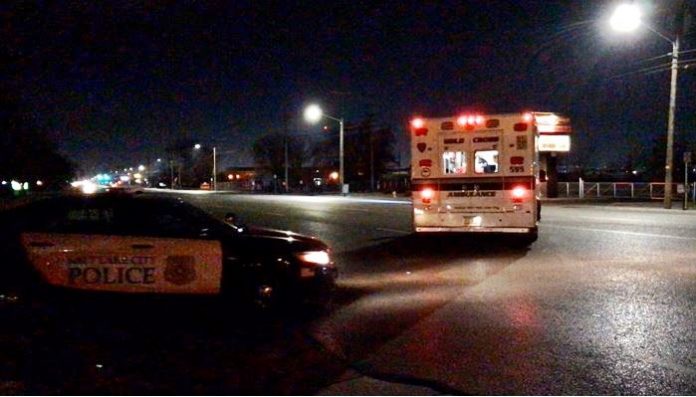 SALT LAKE CITY, Utah, Nov. 16, 2019 (Gephardt Daily) — Salt Lake City police were called to the scene of a shots-fired report early Saturday morning and found a man injured by gunfire.
Officers responded to the Eagles Landing Apartments, at 653 W. Bunbury Cove, at 12:45 a.m., SLCPD Lt. Andy Leonard told Gephardt Daily.
An adult male was found shot, with a bullet in his leg. He was transported to a nearby hospital.
"He was in bravo condition — fairly lucky for being shot," Leonard said. "It doesn't sound like he's going to die."
Leonard said the description of the suspected shooter is vague.
"He's a male Hispanic with no shirt, and tattoos all over his body," the officer said. The suspect, who was accompanied by a woman, left in a red pickup, Leonard said.
No motive is known, and no additional details are available at this time, Leonard said, adding that he did not have a full report, and is not sure what interviews may have been conducted in the case.