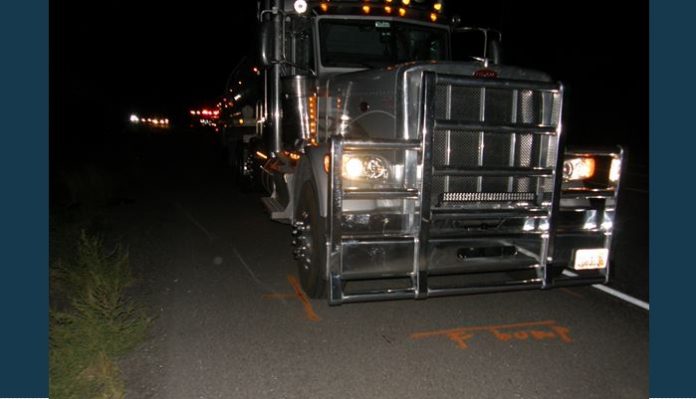 HEBER CITY, Sept. 8, 2018 (Gephardt Daily) — One man is dead after being struck by a tanker truck in the early hours of Saturday in Heber City.
The accident happened at about 3:05 a.m., according to information posted by the Utah Highway Patrol.
A tanker carrying crude oil was southbound on State Route 30 near mile post 15, just north of Heber City, the UHP statement says:
"A male pedestrian was in the roadway and was struck by the semi truck. The pedestrian was in dark clothing and the roadway is unlit in the area. The pedestrian received fatal injuries.
"The pedestrian did not have any identification on his person and appears to possibly be a transient.  Identification and notification is pending on the victim."
The tanker driver was uninjured, and speed and impairment do not seem to be factors in the crash, the UHP statement says. SR-40 was closed during the investigation.