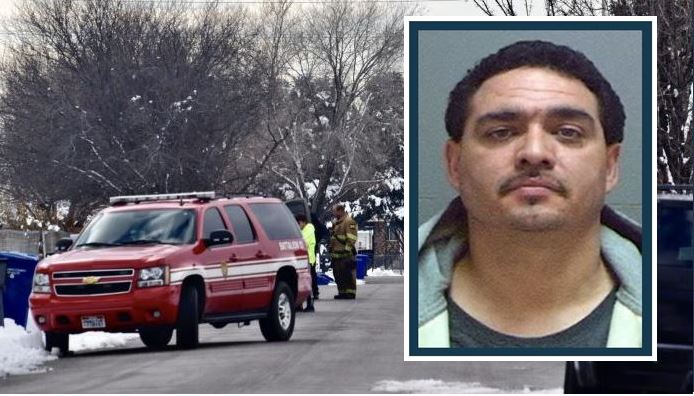 TAYLORSVILLE, Utah, Jan. 24, 2019 (Gephardt Daily) — A 41-year-old man was Tased by officials after he allegedly got into an altercation with his wife, then set a bed on fire and refused to come out of his Taylorsville home Thursday morning.
The suspect in the case has been identified as Jason Eddie Mortensen, Unified Police Department Sgt. Melody Gray told Gephardt Daily. He is facing a charge of aggravated assault — domestic violence related, Gray added.
The incident began in the area of 4460 S. Jarrah St. (1265 West), at approximately 9 a.m.
Unified Fire Department was called to the address, and when crews arrived, Mortensen refused to come out of the home.
Gray said that the man had got into a verbal altercation with his wife. The couple is divorcing.
Crews found that the suspect had reportedly set a bed on fire, and that fire was then extinguished by his wife, Gray said. She added that it's likely the wife called 911, though that has not been verified.
Unified police responded to the scene, and Mortensen was still being non-compliant and refusing to exit the residence.
The suspect was then Tased and taken into custody.
The wife was not injured, Gray said.
She added that the wife told officials that Mortensen had threatened to set the bed on fire sometime on Wednesday, but did not actually do it until Thursday morning.
Gephardt Daily will have more on this developing story as information is made available.