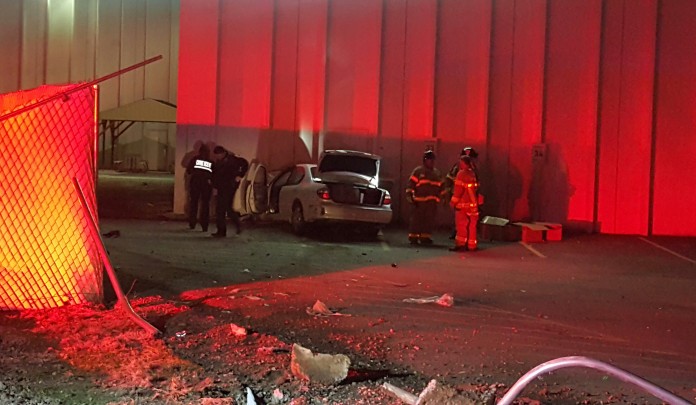 SALT LAKE CITY, Utah, Feb. 29, 2016 (Gephardt Daily) — A DUI suspect was taken to the
hospital with head injuries after his car slammed into a building early Monday morning.
Lt. Craig Gleason of the Salt Lake City Police Department said the man was driving just west of 400 S. Redwood Road at 12:50 a.m. His car left the road, went through a fence, then struck the Genysis Labs building.
"We received a call there was a wreck here, and we discovered at the scene that it appears there was a DUI driver," said Gleason. "We are following up with the hospital and will get a warrant and will see if the driver was in fact DUI."
No one else was injured in the accident.
Police think the drive would have escaped injury had he been wearing a seatbelt.
Gleason said it's a warning to all drivers to wear their seatbelts. "If you're going let's say 35 miles per hour down the road and suddenly you're going zero that energy expends into the windshield, usually with your head," he said. "Wear that seatbelt, it's a life saver."