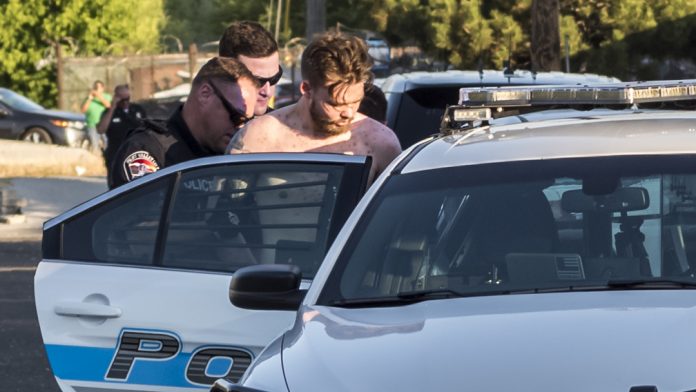 WEST VALLEY CITY,  Utah, June 26, 2018 (Gephardt Daily) — Two people are dead after a shooting in West Valley City Tuesday night.
The incident began about 7:15 p.m. in the area of 1431 W. 3350 South where a nude gunman shot and killed a man and woman in the backyard of a nearby home.
The suspected shooter was tracked to a second residence at 1432 W. 3300 South where he was taken into custody after a brief standoff with police.
West Valley City Police released a statement on social media saying the victims lived in an outback residence behind the shooter's home.
Deputy Chief Matt Elson told Gephardt Daily officers arriving on scene were met by a woman, later described as a family member, who had disarmed the suspect as he crossed the street and went into another family member's house.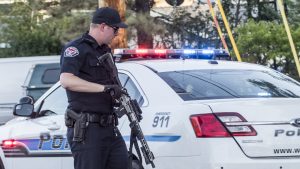 It was there that he agreed to surrender to police.
The weapon, which was photographed lying on the street, appeared to be an AR-15 with a laser site, according to investigators.
Police have yet to release the victims' names pending notification of family members.
The alleged shooter's name is also being withheld.
Gephardt Daily has a crew on the scene and will update the story as more information becomes available.
West Valley City Double-Murder