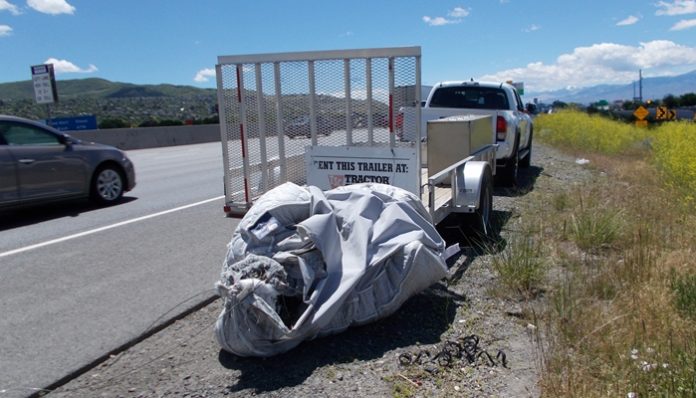 WOODS CROSS, Utah, June 9, 2019 (Gephardt Daily) — A mattress that fell from a trailer led to a four-vehicle crash on southbound Interstate 15 in Woods Cross Saturday.
A news release from the Utah Highway Patrol said the incident occurred near 2600 South just after 12:35 p.m.
"A truck pulling a trailer lost a mattress that was not properly secured," the news release said. "A Toyota RAV4 struck the mattress and became high centered. The driver lost control and the Toyota struck a Mercedes GLX that was in the lane to the left."
Both vehicles began to rotate counterclockwise and came to rest facing oncoming traffic.
"Another vehicle traveling in the same area also struck the mattress causing minor damage," the news release said. "Medical responded to the scene for minor injuries. No occupants involved were transported."
The incident caused major delays, officials said.
The driver who lost the mattress was cited for failure to secure load.