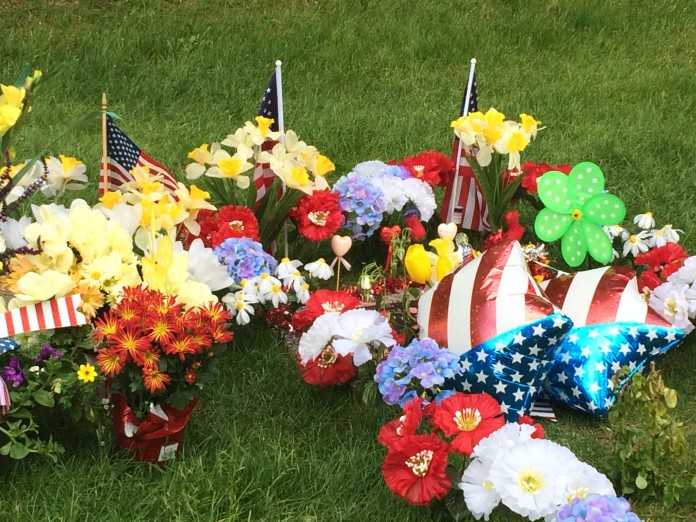 Memorial Day Services; A Day to Remember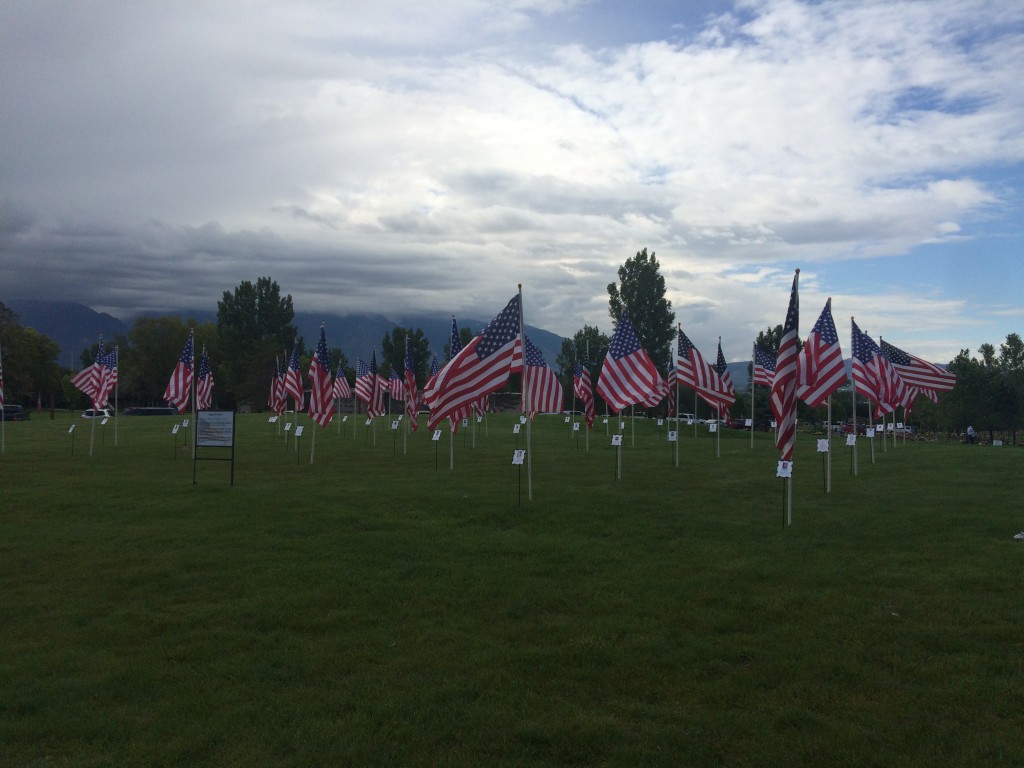 WEST JORDAN, UTAH – May 25, 2015 (Gephardt Daily) Memorial Day is a day many take to cherish the lives of lost loved ones, share their memories and remember their sacrifices for their love of family and their country.
Memorial Day has a special, yet different meaning for everyone.
Veterans, who know first hand the sacrifices made for our country remember today for times of service and comrades lost. "Memorial Day is set aside for the remembering and honoring those that fell in the service of our country," said former Utah resident, and retired Vietnam Vet, Jimmy Edwards."It is a day of pride for those that returned so those who did not return will never be forgotten"
Edwards, who served in the US Navy, US Marines and US Army from 1955-1971, served three tours in Vietnam where he lost five of his friends, two of them being very close buddies. "Today is a day to remember those days before they fell. A day to thank their families left behind. A day to give thanks," said Edwards.
Retired veteran Robert Hendriksen, who served in the US Army and the Army National Guard, said today he will celebrate the lives of several different fallen soldiers he knew personally. "I will be doing a flag retirement ceremony for families. I always invite other soldiers in the area to share in this service," said Hendriksen. "I have lost friends in Desert Storm, Iraq and Afghanistan. I remember one soldier in particular, PFC Anthony Williams, who was killed in a training accident moving supplies across the base in preparation for Desert Storm."
For several others however, Memorial Day is also about loved ones who have passed, regardless of time served in the military. One woman, who wished to remain anonymous, had been sitting at her husband's grave since early this morning. She said she was there to honor his memory, and to remember who he was and what he meant to them. "He passed away in February due to a uncommon infection that spread from his feet to his heart," she said. His grave is beautifully decorated with his guitar. "He played for our church, and after he passed they retired his guitar, we just all really miss him," she said.
Penny Bower of Salt Lake, whose husband John passed away six years ago, brings her young children to visit his grave and visit family in Idaho. "He was an amazing father that took the time to play with the kids even if it was from his bed, he would find a way to spend time with them," said Bower. Her children, who were very little with their father passed, have helped her to keep going on days she couldn't find the strength.  "The kids have been my rocks through it all, they give me a reason to be happy and know that we will be with him again some day and he is watching over us always."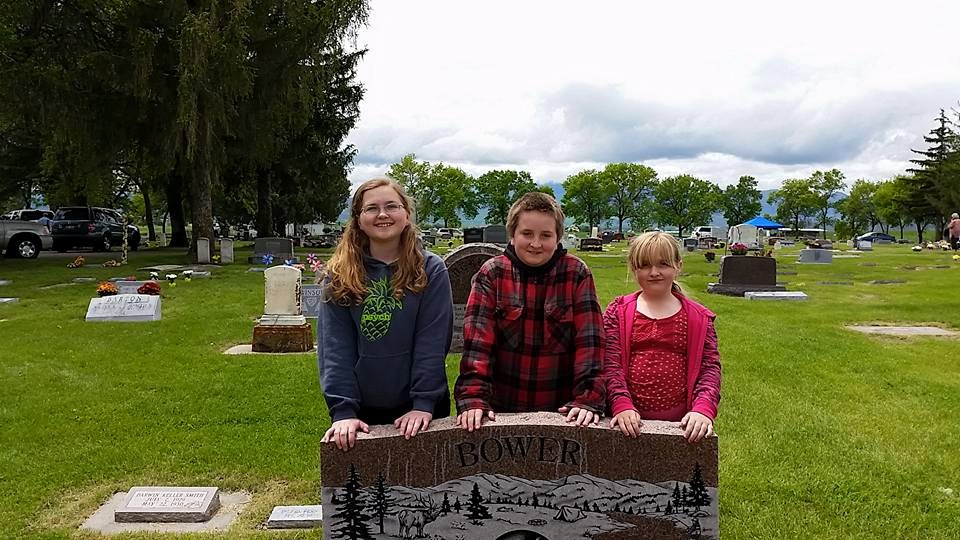 Memorial Mortuary and Cemeteries, who own six different cemeteries throughout the valley put together several events over the weekend.
Redwood Memorial Cemetery, 6500 South Redwood in West Jordan was adorned with flags, flowers, and decorations. They presented a flag ceremony by the Veterans of Foreign Wars Honor Guard and a musical number presented by the Murray Concert Band. Veterans played taps and discharged firearms as bagpipers roamed the gardens.
People all over the valley find different ways to celebrate Memorial Day. From barbecues, to private family traditions, folding flags, to moments of silence. One thing everyone seems to agree on is embracing the importance of treasuring their loved ones memory and honoring them for the sacrifice and love they gave.