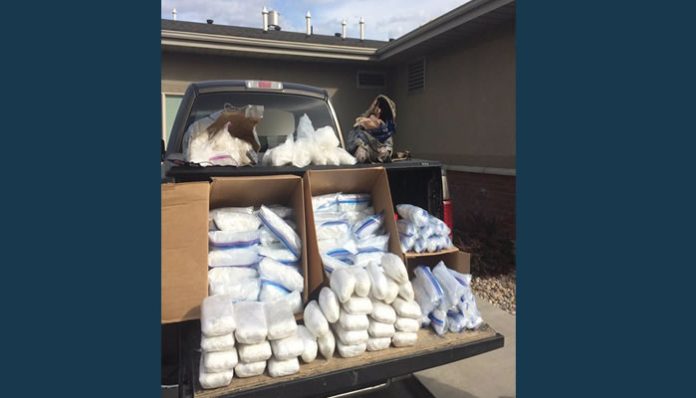 PROVO, Utah, Oct. 11, 2016 (Gephardt Daily) — A routine stop for traffic violations in Provo turned into a lot more than Utah Highway Patrol officers bargained for when more than 230 pounds of meth was found in the trunk of the vehicle.
UHP troopers stopped the car for multiple traffic violations Monday afternoon, according to a news release, and during the stop a K-9 was deployed, which indicated there were drugs in the vehicle.
During a search, the trooper discovered the meth in the trunk. The total value of the 236 pounds of meth seized is approximately $1.5 million, officials said.
All three men in the car were taken into custody.
The investigation is being handled by the Department of Public Safety's State Bureau of Investigation.