MEXICO, Nov. 6, 2019 (Gephardt Daily) — A heavily armed suspect arrested in connection with the Mexico ambush shooting that killed nine people with Utah ties has been cleared after investigators determined he had no involvement in the deaths.
Mexico Secretary of Security Alfonso Durazo said on Wednesday that investigators no longer believe the man — whose name has not been released — was involved in the shooting deaths of the three mothers and six of their children.
Five other injured children were taken to an Arizona hospital for treatment of their gunshot injuries. Three were seriously injured, Willie Jessop, Langford's father-in-law, told CNN.
Those killed were all members of the La Mora community, a settlement of members of a polygamist fundamentalists offshoot of The Church of Jesus Christ of Latter-day Saints. The offshoot faith is not sanctioned by the mainstream LDS Church, nor is the practice of polygamy, which the LDS Church renounced in 1890.
Most La Mora residents are relatives of the LeBaron Family, and all have dual U.S. and Mexican citizenship.
Family members have named those killed in the attack as:
● Rhonita Marie Miller, 30, and four of her seven children: twins Titus Alvin and Tiana Gricel, 8 months; Krystal Bellaine, 10; and Howard Jacob, 12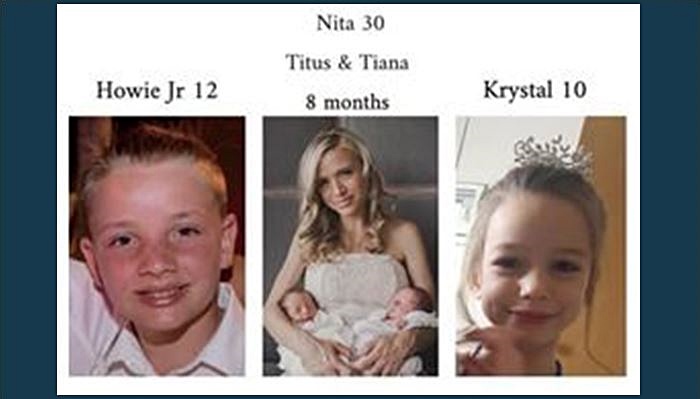 ● Dawna Ray Langford, 43, mother of nine, and two of her children: Rogan Jay, 2, and Trevor Harvey Langford, 11.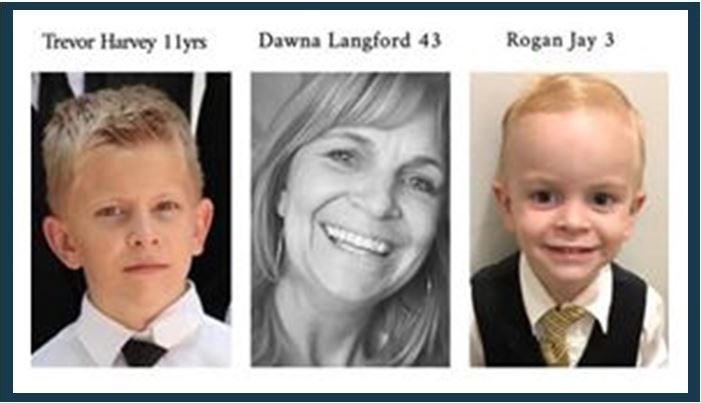 ● Christina Marie Langford Johnson, 31, who was driving her 7-month-old daughter, Faith, to meet her husband and there other children. Johnson managed to hide her baby on the floor before leaving her vehicle to confront an attacker, who shot and killed her.
The baby girl survived in the bullet-riddled SUV.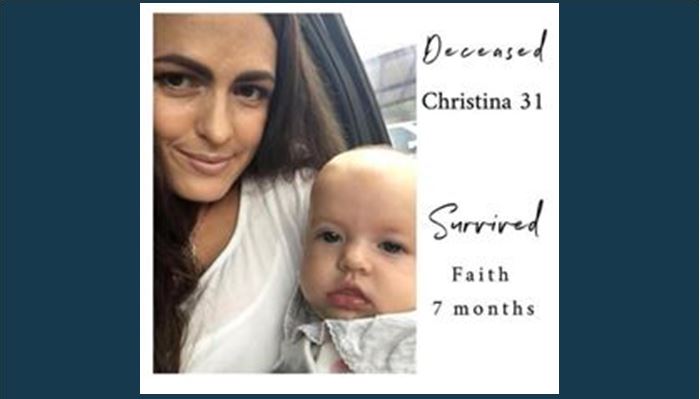 Langford's 13-year-old son, Devin Blake Langford, after witnessing the deaths of his mother and two brothers, hid his six other siblings in bushes, then walked 14 miles toward the La Mora community, multiple news agencies have reported.
Devin was able to lead family members back to the spot where he had hidden the other children. In the interim, his 9-year-old sister had left to look for help. She was found after a search of about two hours, officials say.
Investigators documenting the scene of Monday's attack, near the Sonora-Chihuahua border and about 70 miles south of the United States border, reported finding more than 200 bullet casings.
LeBaron family members believe those killed were targeted by a drug cartel.
"They're just trying to terrorize us," Max LeBaron told CBS news. "The community, the people here — they're trying to just run us out from our farms."
Mexican officials said in a Wednesday news conference that they believe the family members drove through an area where a shootout had occurred earlier between members of rival cartels, and shooters were still in the area.
According to news sources, extra troops are expected to be brought into the area for security as family members begin arriving for funerals scheduled over the coming days.
A family member has posted a GoFundMe account that states donations will be used to pay for funerals and medical costs. To view the account, click here.