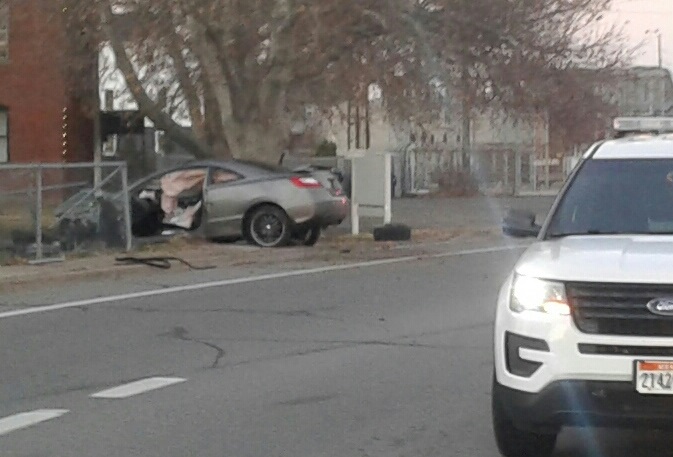 MIDVALE, Utah, Dec. 10, 2017 (Gephardt Daily) — A man in his early 20s was critically injured in a single-vehicle crash in Midvale Sunday afternoon.
Unified Police Department Detective Jared Richardson told Gephardt Daily police were called to the accident, in the area of 7676 South Holden St., at approximately 4:30 p.m.
"When officers arrived, they found a single vehicle that had left the roadway and struck a tree then slid into a chain link fence at that location," Richardson said.
The driver was extricated by Unified Fire Authority officials. He was transported to an area hospital in critical condition. The passenger, who is also in his early 20s, was able to exit the vehicle without assistance and is in good condition.
"At this time, it appears that speed and possibly alcohol may be factors in this accident," Richardson added.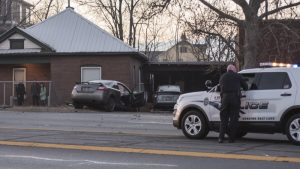 The Crash Analysis Reconstruction Team is on scene investigating why the driver left the roadway and what speeds he was traveling.
The southbound lanes will be shut down until approximately 6 p.m., he added.