MIDVALE, Utah, July 19, 2017 (Gephardt Daily) — A man charged with murdering two teenage siblings in a dispute over a T-shirt at a Midvale apartment complex last July has pleaded guilty.
Mario Cervantes-Angel, 29, pleaded guilty Tuesday to two counts of first-degree felony aggravated murder in the shooting deaths of Abril Izazaga, 15, and Jose Izazaga, 16, on July 6, 2016.
In exchange for the plea, prosecutors agreed not to seek the death penalty. Instead, Cervantes-Angel will be sentenced to 25 years to life in prison.
Sentencing is set for Sept. 1. The judge will decide then if the two prison terms will run consecutively or concurrently.
Charging documents state witnesses said Cervantes-Angel was with a group of people who confronted Abril and Jose at their apartment complex, near 759 W. 7720 South, on the night of July 6.
One of the witnesses told officers that Cervantes-Angel slammed Abril into a brick wall after grabbing her hair, and her brother Jose grabbed a knife in an attempt to protect her. Cervantes-Angel then pulled out a gun and shot both of the teens multiple times.
Documents state the siblings were hugging each other as they fell to the ground.
Police were called to the scene just before 11 p.m. When officers arrived, Abril and Jose Izazaga were found in front of the complex with multiple gunshots.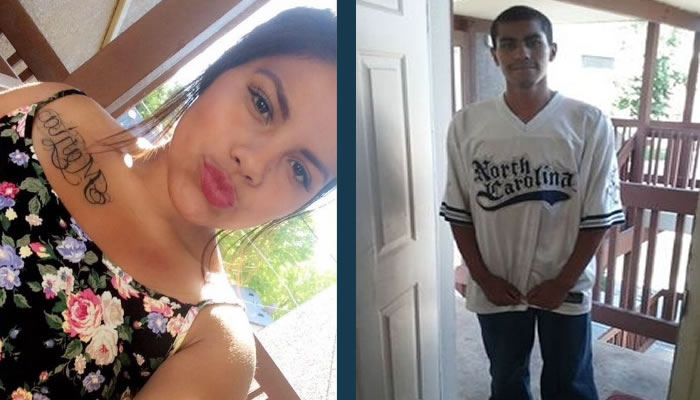 Abril was pronounced dead at the scene. Jose died a short time later, at a local hospital.
Cervantes-Angel left the scene, but was later located and arrested without incident at a relative's home.
Prosecutors agreed to dismiss two additional second-degree felony charges of obstructing justice and possession of a firearm by a restricted person, in exchange for Cervantes-Angel's plea.
Cervantes-Angel, who is a native of Mexico, remains at Salt Lake County Jail.