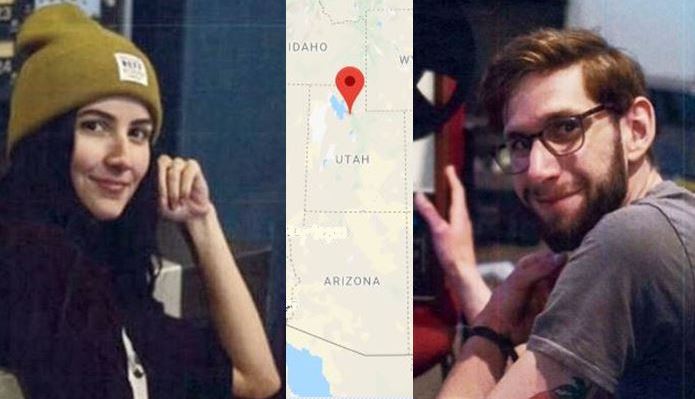 SOUTH SALT LAKE, Utah, April 20, 2019 (Gephardt Daily) — A missing South Salt Lake couple has been found in Arizona three days after what appeared to be a "suspicious" disappearance.
It turned out to be more of an impromptu road trip, Gary Keller, South Salt Lake Police spokesman, confirmed.
"The missing couple, Ryan Boken and Molly Bock have been located," Keller said in a brief announcement.
"They are safe and well after a long unexpected road trip. Ryan, Molly and their dog are currently staying with family in Arizona. We extend much gratitude to the media for all your help."
Keller did not indicate in which Arizona city the couple and pitbull Sadie were located.
Boken and Bock, both 27 and recently engaged, had last been heard from at about 4 p.m. Wednesday, and their dog and both vehicles also were missing, according to information from the SSLPD.
Missing-persons flyers were distributed by local friends, and the SLCPD put out a request for information from the public.
"The couple has very close family ties and they share phone calls on a daily basis," says the statement, released Friday.
"Ryan's cell phone is turned off and Molly's cell phone was left at home. All local hospitals have been contacted; family and friends have no idea where they could be."
A car believed to belong to Bock was located by police Friday, and towed to the police station as possible evidence.
The news that the couple is safe and just took an impromptu road trip was confirmed late Saturday morning, Keller said, adding that he always likes to report happy outcomes.