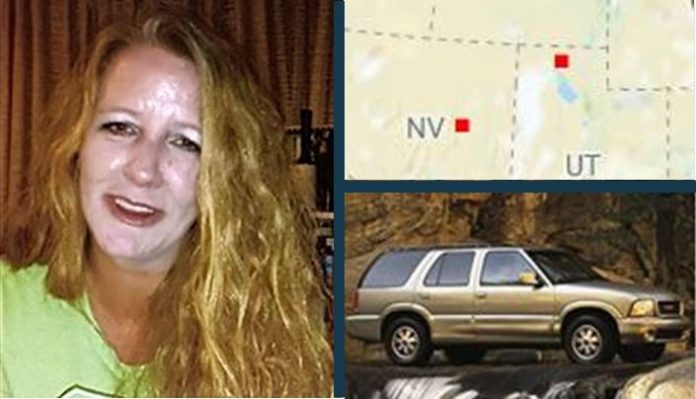 EUREKA, Nev., March 20, 2019 (Gephardt Daily) — Nevada's Eureka County Sheriff's Office is asking the public's help in finding a woman who went missing while traveling between Eureka and Brigham City, Utah.
The missing woman is 47-year-old Michelle Richan, last seen in Eureka at 7:30 a.m. Tuesday. Richan has not arrived at her northern Utah destination, officials say.
Richan was traveling in her beige 2000 GMC Jimmy, similar to the one pictured on a missing person's poster issued. Her vehicle has the Utah license plates numbered 2C5JW.
Richan is described as 5 feet 5 inches tall and about 145 pounds. The poster says her eyes are green and her hair is dyed purple.
Anyone with information on Richan's location is asked to call the Eureka County Sheriff's Office, 775-237-5730 or to dial 911.