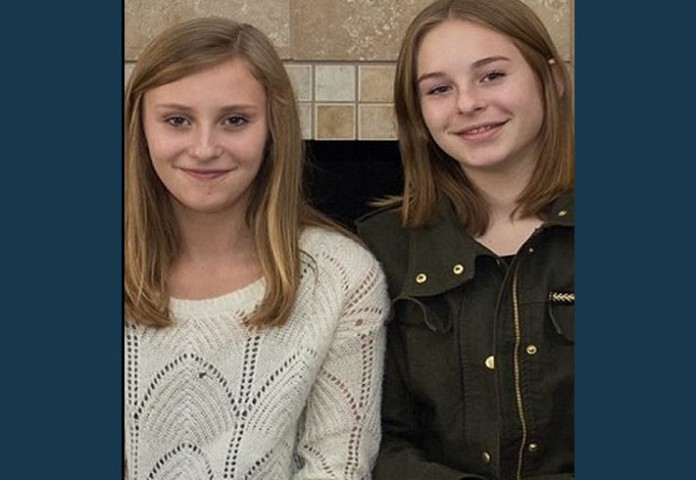 OREM, Utah, Jan. 3, 2016 (Gephardt Daily) — Two Utah sisters who have been missing since July 2014 have been found by police.
Danielle Wolferts, 15, and Sydney Wolferts, 16, were reported as runaways by their mother, Sonja "Michelle" Wolferts, on July 11, 2014.
Orem Police said in a news release the girls' father, Brian, had been awarded custody of the girls and had moved to Topeka, Kansas. In July, the girls were in Orem visiting with their mother. They were supposed to return home to their father on July 17.
The press release said: "On July 11, Michelle claimed that she had dropped the two girls off at the University Mall at 3 p.m. and was supposed to pick them up at 6 p.m. and they never showed.
"The girls were listed as runaways. After countless hours of searching and gathering up leads, the girls were not found. It was our opinion that Michelle was harboring the girls."
The Pleasant Grove Police Department received a tip of Danielle and Sydney's whereabouts, 170 S. Pleasant Grove Blvd., at 3 a.m. Sunday. When they got there, they found the two girls and their mother in the apartment.
Police took custody of the girls and they were taken to Slate Canyon to be held until they can be picked up by their father. Michelle was also taken into custody and booked into the Utah County Jail on several charges.