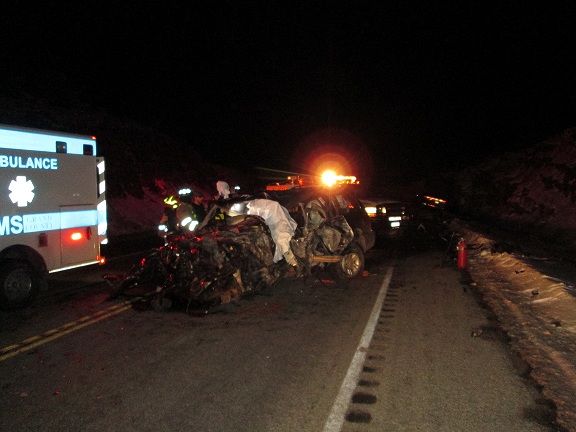 MOAB, Utah, Feb. 4, 2016 (Gephardt Daily) — A man who was killed trying to pass a semi on SR-191 Tuesday night has been identified.
Stephen Barnett, 68, from La Sal, Utah, hit an oncoming semi head-on.
According to Utah Highway Patrol, the accident happened at 8:35 p.m. when a 2006 Dodge Durango was traveling south on SR-191 and was following a slower moving semi-truck in a double-lane passing zone.
The Durango attempted to pass the semi and accidentally went too far, crossing into the northbound travel lane and striking a semi-truck head-on.
The driver of the Durango was killed upon impact, and the passenger was flown to Grand Junction with injuries that are not life-threatening.
The two semi-truck occupants suffered minor injuries.