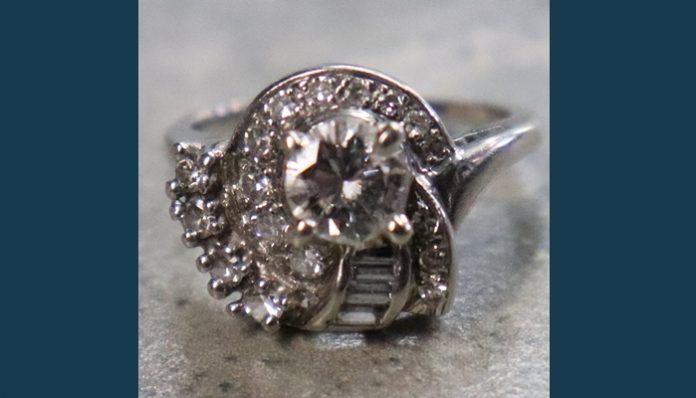 MOAB, Utah, April 16, 2018 (Gephardt Daily) — Police in Moab are asking for the public's help locating the wedding ring of a woman whose husband passed away last year.
Moab City Police posted a news release on Facebook:
"A resident reported losing her wedding ring somewhere in downtown while she was shopping on Thursday, April 12. The ring has deep sentimental value, especially because the woman's husband of many years passed away last year, and she is distraught by the loss."
The lost ring is similar to the one in the photo shared by Moab police except it is made up of three rings connected together, and with varying sizes of gemstones. If you find the ring please turn it in to the Moab City Police Department at 217 E. Center Street, or call 435-259-8938.