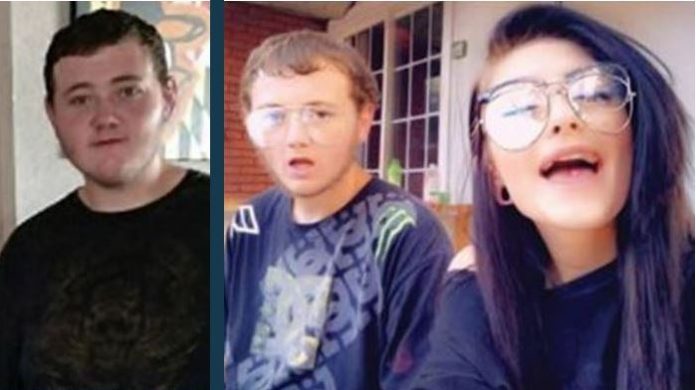 MOAB, Utah, March 12, 2019 (Gephardt Daily) — Officials are asking for the public's help in locating a missing 21-year-old man who may be with a 17-year-old girl who went missing from Moab late last month.
A Facebook post from Grand County Sheriff's Office said Christopher Morgan Burgess was last seen on Feb. 28 at his residence in Moab.
"Burgess may be in the company of Madison Dante Richards who was previously listed as a missing person," the post said.
Burgess is described as 6 feet tall and 225 pounds with brown hair and blue eyes.
Richards was last seen on Feb. 26. She's described as having hazel eyes and dark brown hair. She is 5 feet 8 inches tall and weighs 102 pounds.
Officials added Richards may be having a difficult time hearing and may be wearing hearing aids, and also might be wearing aviator-style reading glasses. She also has a tongue piercing, ear gauges and a tattoo of black stick figures on her arm between her elbow and her wrist, and also has a small black tattoo on her right hand. She is often barefoot, officials said.
Anyone who sees either Burgess or Richards or has more information is asked to call the GCSO at 435-259-4321.