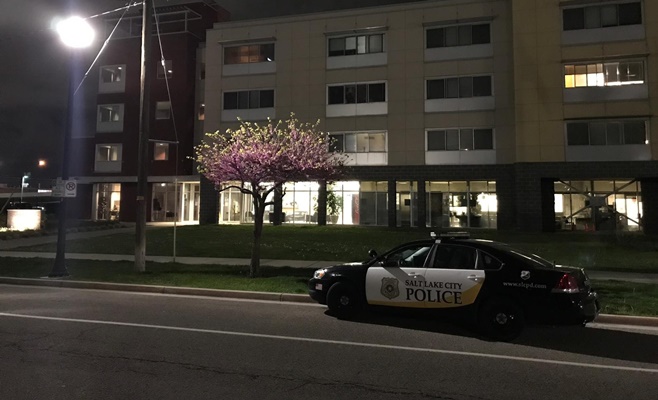 SALT LAKE CITY, Utah, May 8, 2019 (Gephardt Daily) — More details have been released after a man was transported to the hospital in extremely critical condition overnight Tuesday after he was involved in an altercation at Sunrise Metro Apartments.
Lt. Dave Cracroft, Salt Lake City Police Department, told Gephardt Daily a call came in at about 11:30 p.m. Tuesday reporting that a man had been injured in "some kind of fight or assault."
Officers and emergency personnel arrived at the apartment building, at 580 S. 500 West, to find the man had been severely beaten and "blood was all over," Cracroft said.
The injured man was transported to University Hospital in very critical condition.
Wednesday morning, the suspect was identified as Anthony Ray Chavez, 62. A probable cause statement from the Third District Court of Salt Lake County said Chavez is facing a charge of object rape, a first-degree felony, as well as aggravated assault, a second-degree felony.
The statement said that when officers arrived at the scene, the victim was bleeding profusely and "there was a trail of blood leading to Anthony Ray Chavez's apartment."
"A/P (accused person) made comments post Miranda about an altercation with the male victim," the statement said. "The victim sustained multiple lacerations to the head, penetrating trauma to the rectum, a base skull fracture, and a broken wrist."
Officials have not said what the relationship between the two men is, if any, and have not released further details about the sequence of events that led up to the altercation.
The victim's name has not been released.
Gephardt Daily will update this developing story as more information is made available.