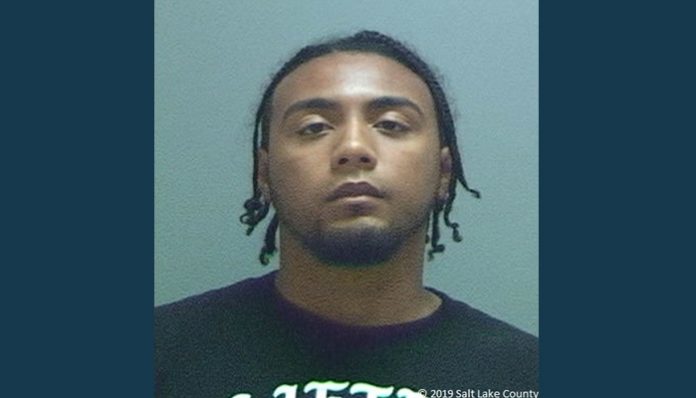 WEST JORDAN, Utah, Oct. 1, 2019 (Gephardt Daily) — Detectives seized more than 3.5 pounds of marijuana, 100 THC cartridges, and numerous other illegal drugs in a West Jordan drug bust.
A probable cause statement from the 3rd District Court of Salt Lake City said Keagan Joseph Bojorquez-Dazley, 22, was arrested for possession of a controlled substance with intent to distribute, a third-degree felony: two counts of possession or use of a controlled substance with priors, third-degree felonies; and possession of drug paraphernalia, a class B misdemeanor.
The statement said detectives set up surveillance on Bojorquez-Dazley, who they observed conducing several hand-to-hand exchanges of suspected illegal substances with people in vehicles.
"Assisting detectives conducted several traffic stops of vehicles involved in hand-to-hand transactions with Bojorquez-Dazley and the individuals were found in possession of marijuana or other THC products and that they admitted they had purchased from Bojorquez-Dazley."
On Sept. 11, detectives served a search warrant on Bojorquez-Dazley at his residence in West Jordan. The search revealed the following:
1,627 grams of field-tested positive marijuana (3.58 pounds)
116 THC cartridges
35 individual packets of THC edibles
45 grams of field-tested positive psilocybin mushrooms
Three sheets of field-tested positive LSD
$8,608 in U.S. currency
Drug pipes and bongs commonly used to ingest marijuana
Plastic bags commonly used for packaging controlled substances
A scale
After being read his Miranda rights, Bojorquez-Dazley admitted to selling marijuana and THC products and said he had recently purchased 100 THC cartridges and one pound of marijuana from two different suppliers, the statement said.
The statement added that Bojorquez-Dazley has previously pled guilty to possession of a controlled substance with the intent to distribute, a class A misdemeanor, and is awaiting sentencing in 3rd District Court for that case, which qualifies as a prior conviction. The defendant is, therefore, subject to enhanced penalties.
Bojorquez-Dazley was transported to the Salt Lake County Jail with his bail set at $5,000.