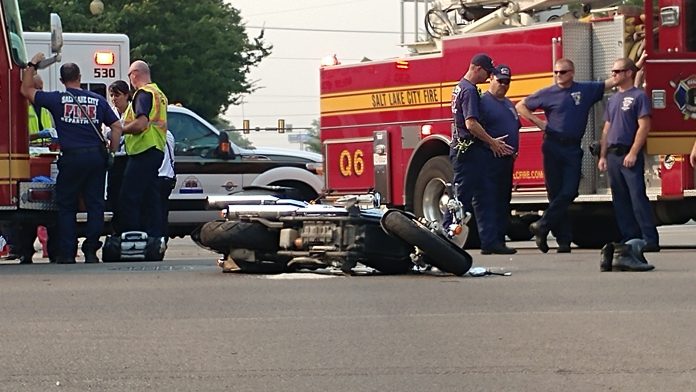 SALT LAKE CITY, Utah, Aug. 13, 2018 (Gephardt Daily) — Police have identified a man who died Saturday morning when his motorcycle collided with a car in Salt Lake City.
Roy Hostetler, 57, was riding his motorcycle westbound on 500 South just after 9 a.m., the Salt Lake City Police Department said in a news release.
After entering the intersection at 400 West, Hostetler was struck by another vehicle traveling northbound in the number two lane on 400 West, the news release said.
Hostetler was initially treated by fire crews, but was then pronounced dead at the scene.
A crash analysis team was called to the scene to investigate the incident.
The victim was wearing a helmet, officials said.
Gephardt Daily will have more on this developing story as information is made available.