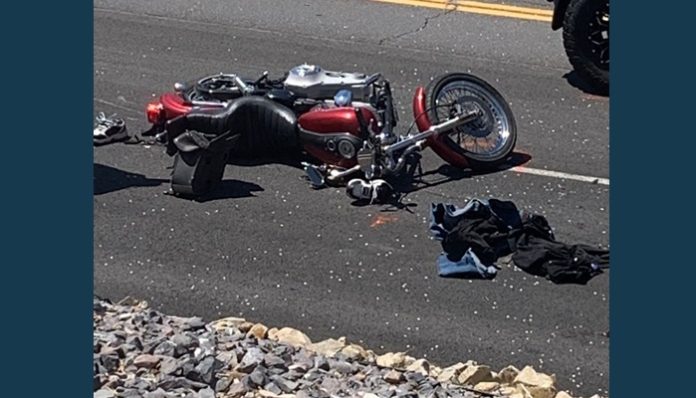 WOODS CROSS, Utah, April 28, 2021 (Gephardt Daily) — A motorcyclist is in critical condition after he collided with a vehicle in Woods Cross Wednesday afternoon.
The incident occurred at 12:48 p.m. in the area of 500 West near 2000 South in Woods Cross, Woods Cross Police Assistant Chief Adam Osoro told Gephardt Daily.
"When we arrived on scene we identified a 65-year-old male who had sustained some injuries in that crash and was subsequently airlifted to a nearby hospital in critical but stable condition," Osoro said. "The driver of the car was not injured and is cooperating fully."
Both the motorcycle and the vehicle were reportedly heading north at the time of the crash, Osoro said, but further information is not yet available.
A Facebook post from Woods Cross police said 500 West from 1950 South to 2200 South is currently closed and drivers are asked to take alternate routes.
Gephardt Daily will have more on this developing story as information is made available.