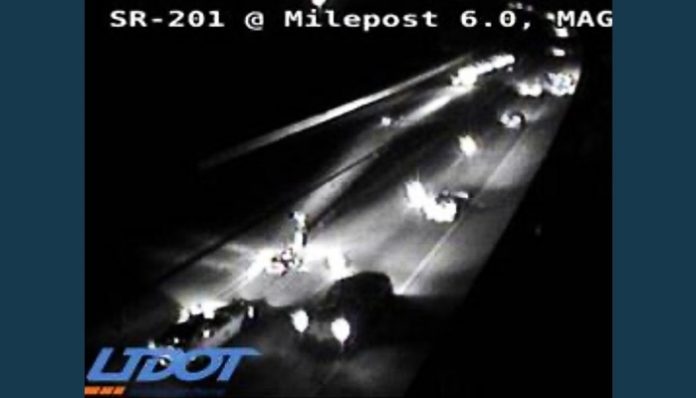 SALT LAKE COUNTY, Utah, Nov. 9, 2019 (Gephardt Daily) — A man was transported to the hospital in extremely serious condition Saturday night after crashing his motorcycle on westbound State Route 201.
Utah Highway Patrol was dispatched at about 7:20 p.m. to the crash scene near 9180 West, milepost 6.
UHP Trooper Michael Gordon said the crash occurred when the male motorcyclist lost control and laid the bike down, resulting in the bike crashing into the median.
The motorcyclist, who was alone on the bike, sustained major head trauma and was transported in extremely serious condition to Intermountain Medical Center.
Gordon said it is unknown if the man was wearing a helmet.
Gephardt Daily will update this developing story as more information is released.