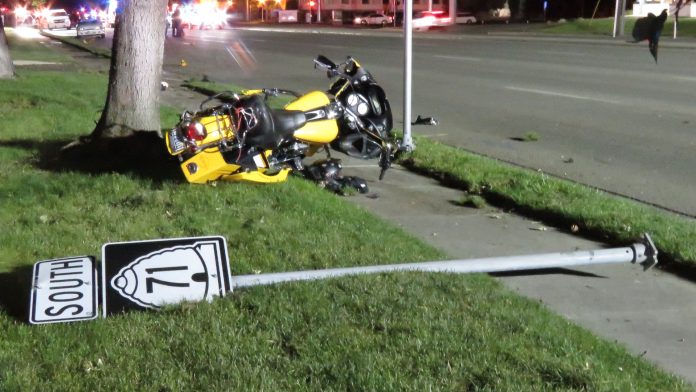 MILLCREEK, Utah, June 18, 2017 (Gephardt Daily) — A motorcyclist was transported to the hospital in critical condition late Saturday night after a crash at 3900 South and 700 East.
Unified Police Lt. Dan McConkey told Gephardt Daily that a white Chevrolet Cavalier made a right-hand turn in front of the motorcycle, and the motorcycle hit the back of the vehicle.
"He lost control of the motorcycle," McConkey said. "It looks like the bike flipped at least once. The driver slid down the roadway."
The motorcyclst was taken to the hospital in critical condition and later was upgraded to serious condition.
"They took him into surgery, and it looks like he'll be OK," McConkey said.
No one else was injured in the crash.
The Crash Analysis Reconstruction team was investigating the scene.
Auto vs motorcycle in Millcreek