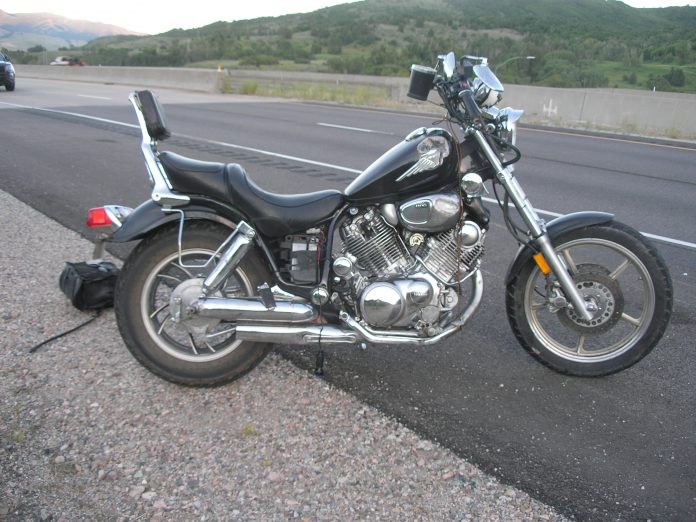 MORGAN COUNTY, Utah, June 28, 2017 (Gephardt Daily) — A man was killed Tuesday evening on Interstate 84 after he lost control of his motorcycle while trying to light a cigarette, officials said Wednesday.
The accident happened at Mountain Green, which is milepost 92, at 7:30 p.m., the Utah Highway Patrol said in a news release.
The rider, Troy Levi Milam, 33, from Evanston, Wyoming, was traveling west on I-84 just about to enter Weber Canyon, the news release said. 
Milam was attempting to light a cigarette, when the motorcycle traveled to the right and into the jersey barrier.
He was not wearing a helmet, and was pronounced dead on scene.
The news release said investigators are also looking into impairment as a factor in the crash.
Gephardt Daily will have more on this story as information becomes available.