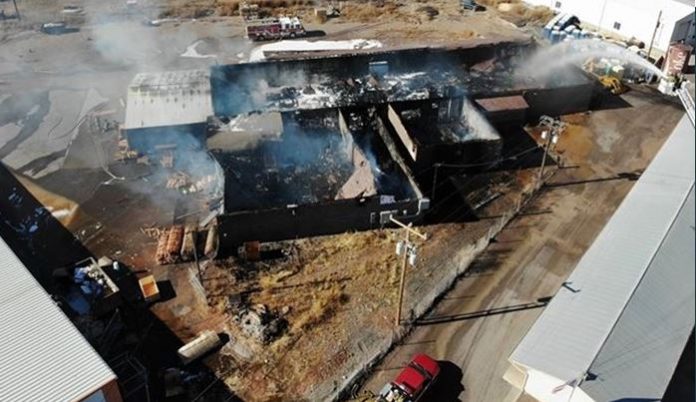 RICHFIELD, Utah, Oct. 26, 2019 (Gephardt Daily) — The Richfield City Police and Fire departments were called to the scene of a major structure fire Friday morning that devastated a longstanding business.
At least three large structures belonging to the Dogberry Collections company burned to the ground, sending up a plume of smoke that was seen for miles.
"The buildings were a complete loss," according to a statement by Richfield City Police. "The cause of the fire is under investigation."
Dogberry Collections is a company specializing in reclaimed-wood doors, mantels and shelves, among other wood products, and employs up to 50 people, depending on the time of year.
Firefighters say there was nothing they could do to bring the fully involved structure fire under control, but they did prevent it from spreading to nearby buildings.
Fire departments from Monroe and Salina assisted in fighting the fire, along with Sevier County EMS, Sevier County Sheriff's Office, Public Safety Dispatch, along with others," Richfield PD said.