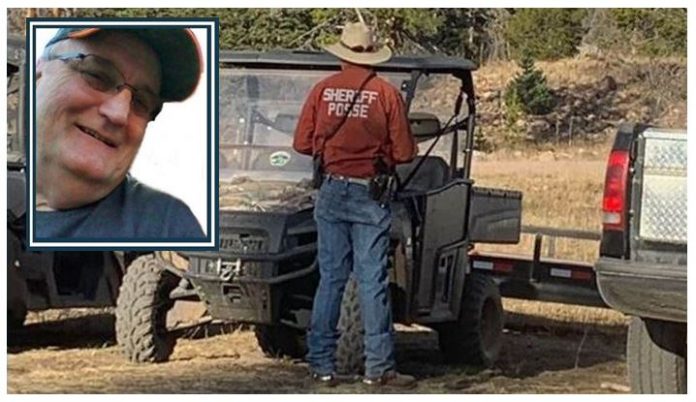 For an updated story, click here.
SUMMIT COUNTY, Utah, Oct. 18, 2019 (Gephardt Daily) — Summit County Search and Rescue, along with other agencies, prepared Friday morning for another day trying to find a missing hunter last seen on Monday.
"Our search continues today for Carl Crumrine," a Summit County Sheriff tweet says. "Summit County SAR is reporting several inches of snow this morning in the search area. We give our heartfelt thanks to all the surrounding agencies and dozens of personnel assisting in finding Carl."
Crumrine, 69 and visiting from Buckhannon, West Virginia, went missing Monday in the Lyman Lake area of the Uinta-Wasatch-Cache National Forest. He was hunting with friends, who became alarmed when Crumrine did not return to the designated meeting place.
Authorities were notified, and SAR crews began looking for Crumrine that evening.
Son Paul Crumrine told a West Virginia news station, WDTV, that his father was an experienced hunter, and was prepared for emergencies. Paul Crimrine said on his Facebook page that he arrived in Utah on Thursday to join in the search.
"Quick update, I don't have service where we're at," he wrote in a post late Friday morning. "I'm sorry if I can't respond to everyone … search still going strong. We got four inches of snow last night and dogs are running a new area today. And the National Guard has a Apache helicopter on the search at this very moment. Keep praying for Carl's safe return."