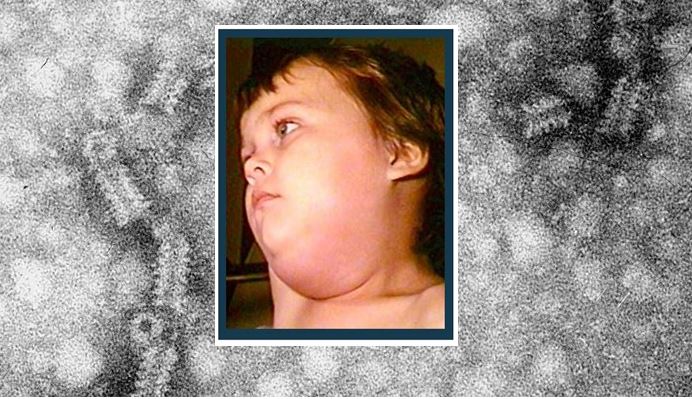 WASATCH COUNTY, Utah, May 15, 2019 (Gephardt Daily) — Just hours after a mumps case was confirmed in Utah County, Wasatch County Health Department announced a suspected case in an immunized child.
A suspected case of the mumps has been identified in a fully immunized student at Old Mill Elementary School in Heber City that occurred between May 6 and May 13, said a news release from the Wasatch County Health Department.
Wasatch County School District's Health Services Department was notified by the parents of the student's situation on Wednesday, May 15, after receiving information from their physician's office, the news release said. Upon notification and in accordance with District protocol, the District Nurse collaborated with the Health Department to determine the status of the case and the appropriate actions to take. Based on criteria established by the Utah Department of Health and the Centers for Disease Control and Prevention (CDC), the Health Department classified this as a suspected case of mumps.
"Due to the nature of the case being both isolated and suspected, the Wasatch County Health Department has recommended no students be excluded from school at this point," the news release said. "District personnel and the Wasatch County Health Department will continue to closely monitor the situation and notify parents/guardians immediately of any changes to this recommendation."
Mumps is a viral illness with an incubation period of 16-18 days, the news release said. Due to the timeline of the possible exposure, the District is suggesting parents/guardians at the affected school monitor their children over the next two weeks for the signs and symptoms of mumps, including:
• Pain, tenderness, and swelling in one or both cheek or jaw areas
• Swelling, usually peaking in one to three days and then subsiding during the next week
• Low-grade fever lasting three to four days
• Difficulty eating
• Tiredness
• Headache
Anyone experiencing swelling of the cheek or jaw in combination with any of the above symptoms should call their healthcare provider immediately, and should notify them of the symptoms prior to arriving.
The best method of prevention for mumps is via the MMR vaccine, officials said. Those who wish to ensure they are fully immunized may do so either through their local health department or healthcare provider.
"As a note, mumps should not be mistaken for the widely publicized virus, measles," the news release said. "There are currently no confirmed or suspected cases of measles in Utah."
Earlier Wednesday, the Utah County Health Department confirmed a mumps case in an unvaccinated adult.
In order to protect the identity of the individual, no further information about them will be released, said a news release from the Utah County Health Department.