UTAH COUNTY, Utah, March 31, 2018 (Gephardt Daily) — A second person has been booked in connection with the case of two murdered Eureka teens whose bodies were found Thursday, dumped in an abandoned mine in Utah County.
Morgan Henderson, 34, the live-in girlfriend of murder suspect Jerrod William Baum, has been booked into the Utah County Jail on one count of obstruction of justice, a second-degree felony.
"This charge is related to her having denied to detectives with the Juab County Sheriff's Office and the Sanpete/Juab Major Crimes Task Force that she had seen or spoken to Breezy Otteson or Riley Powell after they were last seen on December 30, 2017," says a news release issued Saturday afternoon by the Utah County Sheriff's Office.
"It was after she was arrested on unrelated charges in Sanpete County on March 25, 2018 that she told investigators she was with Jerrod William Baum when he killed Breezy Otteson and Riley Powell and pushed their bodies into the abandoned Tintic Standard #2 Mine in the Dividend area of Utah County."
Henderson's bail has been set at $100,000 cash only.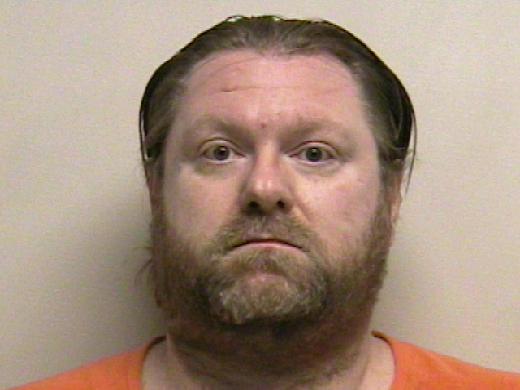 Baum, 41, was booked into jail on Thursday, the same day the bodies of Powell and Otteson were recovered from 100 feet down in the mine. They had been stabbed and had their hands bound behind their backs.
Baum was booked on:
Two counts of aggravated murder, a first-degree felony
Two counts of aggravated kidnapping, a first-degree felony
Possession of a dangerous weapon by a restricted person, a third-degree felony
Abuse or desecration of a dead human body, a third-degree felony
Tampering with a witness, a third-degree felony
According to a probable cause statement, it appears the murders may have been sparked by jealousy after Powell and Otteson visited Henderson when Baum was not present.
On Jan. 9 of this year, detectives visited the home of Jerrod Baum and Henderson, to ask about Riley Powell, because police were aware that Baum and Powell knew each other, according to a probable cause statement.
Both denied any knowledge of what might have happened to Otteson and Powell, ages 17 and 18 respectively. After more evidence was collected, Henderson admitted that Powell and Otteson had come to her house, in Mammoth, and Baum later found out. Baum reportedly told Henderson to invite them back.
"He told her that he had previously instructed her not to have guy friends and that it was too bad because he has never killed an innocent before."
"She said that later he told her that he took care of Riley and Brelynne," Baum's probable cause statement says. "She said that he told her that he made Riley suffer but that he felt bad about Brelynne and made it quick and painless. She said that he became somewhat emotional about Brelynne. She also told us that he said he did not have time to dig a grave. She believes that she may know where he dumped them although he has not told her."
In the probable cause statement, Henderson also admitted to helping hide Powell and Otteson's cellphones in a container of sludge, and driving Powell's Jeep to the Cherry Creek area, where it was found on Jan. 16.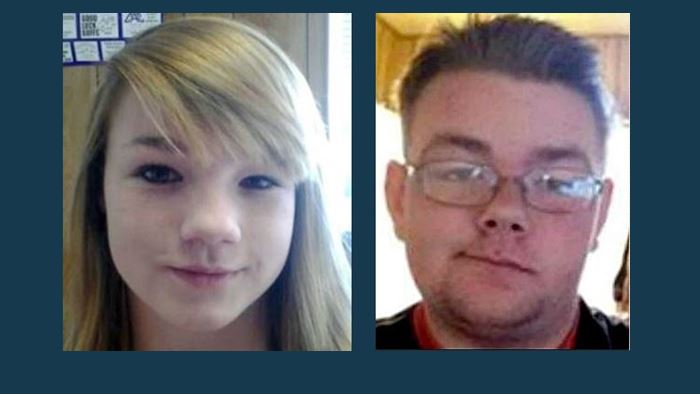 Breezy Otteson and Riley Powell. Photos: Facebook