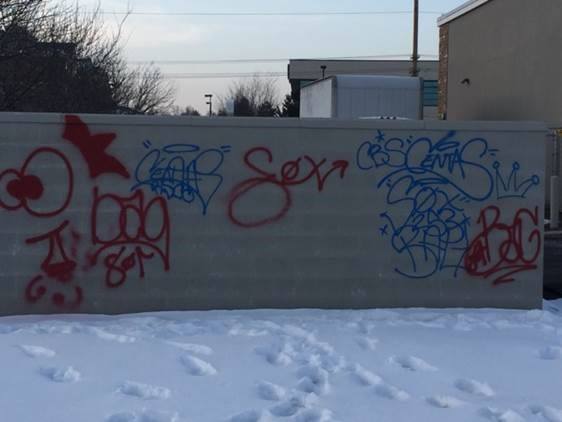 MURRAY, Utah, Feb. 16, 2016 (Gephardt Daily) — Police in Murray are looking for suspects involved in a string of graffiti incidents over the last couple of weeks.
According to a post on the Murray City Police Department Facebook page, the incidents all occurred on Winchester Boulevard between State Street and 900 East. Multiple locations have been tagged, and police have uploaded 55 separate incident photos onto their page.
Police said one person of interest has been identified, but they still are looking for others believed to be involved.
Anyone with any information is asked to call the Murray Police Department at 801-840-4000.