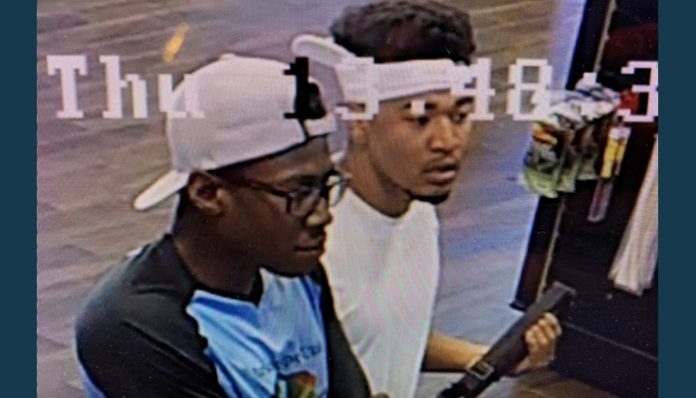 MURRAY, Utah, June 27, 2019 (Gephardt Daily) — Murray Police detectives are attempting to locate and identify two men in connection with a firearm theft case.
In surveillance photos shared by Murray Police Department on Facebook, one man is wearing a white baseball cap backward and the other wearing a visor backward and upside down. One is wearing a blue and navy T-shirt and the other is wearing a white T-shirt. Both men are black.
Anyone who has information about the men is asked to call Murray City Police and reference case 19C011557.