MURRAY, Utah, Sept. 7, 2022 (Gephardt Daily) — Murray police are asking for the public's help in identifying a man captured on security camera committing a "smash and grab" theft.
"The video footage of the crime also shows another individual with him who was wearing a mask," according to a 7:30 p.m. post Wednesday on social media of the incident at the Speedway Gas Station.
"However, detectives were not able to obtain a clear photo of that person."
If you know who this male is, please contact Detective Hoyne at 801-264-2561 and reference case MR22-30528.
A "smash and grab" usually refers to suspects quickly breaking a display case to access items before rapidly fleeing.
The footage seems to indicate an employee may have been in another room at the time of this burglary, police said.
Second case
The department is also asking for the public's assistance in solving a storage unit burglary.
A post to social media shortly before 8 p.m. Wednesday reads Murray police detectives are attempting to identify suspects and provides security camera footage.
"The unit burglarized contained personal items valuing over $9,000. Any information regarding this burglary or if you know who these males are please call Detective Gruendell at 801-264-2658 referencing case: MR22-24815. Thank you!"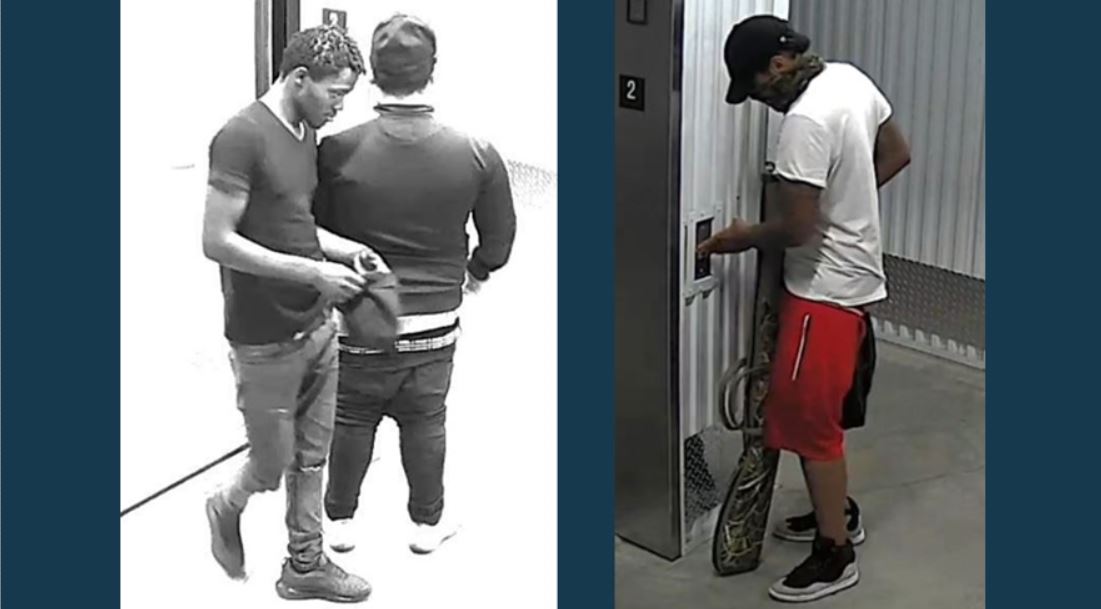 Photo: Murray Police Department/Facebook