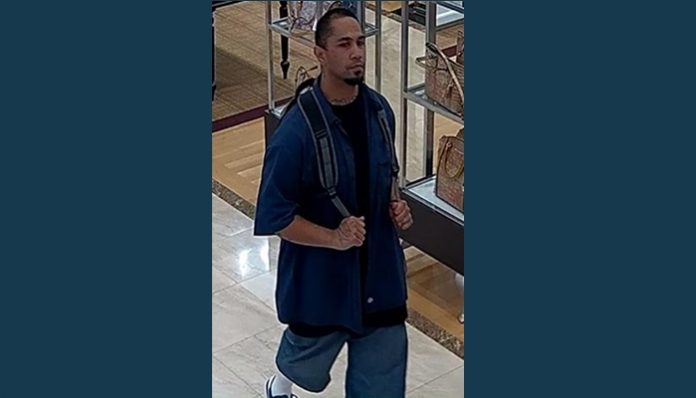 MURRAY, Utah, June 19, 2018 (Gephardt Daily) — Murray City Police officials are searching for a man they say tried to steal a $495 backpack from a department store Monday evening.
The man attempted to steal the backpack from Dillard's at Fashion Place Mall just before 7 p.m., Murray City Police said in a Facebook post.
"When confronted by security, he removed the backpack and fled the scene," the post said.
The man is seen in surveillance photos wearing a denim shirt with a black T-shirt underneath, long denim shorts, white socks and blue sneakers. He has black hair and a short black beard.
Anyone who recognizes the man is asked to contact Murray City Police dispatch at 801-840-4000; the reference number of the case is #18C011727.