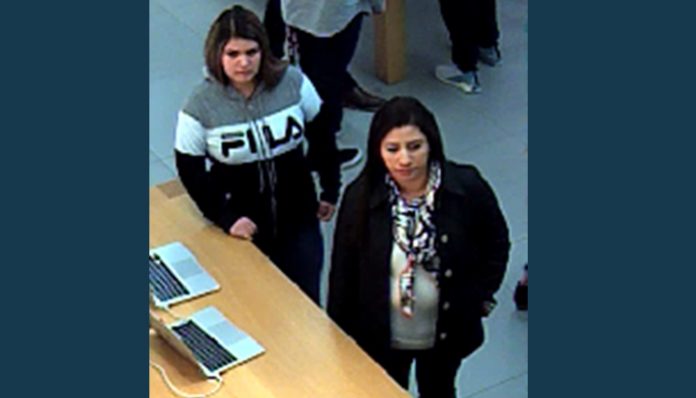 MURRAY, Utah, April 30, 2019 (Gephardt Daily) — Murray Police Department is asking for the public's help identifying two women in connection with a credit card fraud case.
"They are suspects in credit card fraud with charges totaling over $4,000," said a Facebook post from Murray Police Department. "If you know who they are, please contact us through this post, a private message or contact dispatch."
In surveillance photos, the women both have dark hair; one is wearing a gray, white and black sweatshirt, with a Fila logo, while the other is wearing a black jacket and black pants, with a white shirt and a patterned scarf.
Murray PD dispatch can be reached by calling 801-840-4000; the reference number in this case is 19C004870.