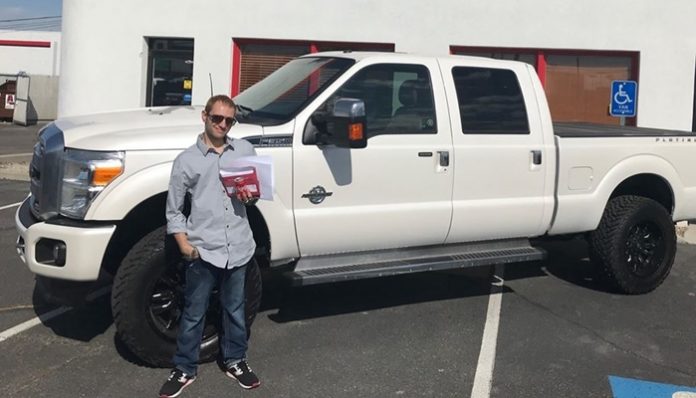 MURRAY, Utah, Oct. 28, 2019 (Gephardt Daily) — 
The Murray Police Department is asking for the public's help in identifying the man in this photo, who posed with a truck he bought using stolen information. 
"He used someone else's personal information to purchase the truck in this photograph," said a Facebook post from Murray Police Department.
Anyone who recognizes the man or sees the truck is asked to contact Detective Haskell at 801-264-2674 or 801-840-4000 and reference case 19C019245.