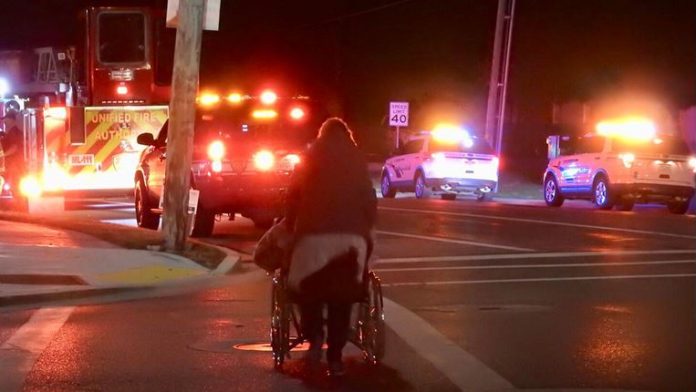 MAGNA, Utah, June 14, 2019 (Gephardt Daily) — When a driver hit a gas line at a multi-unit apartment complex in Magna Friday morning, a natural gas leak threatened the health of dozens of residents, many of whom were elderly or disabled.
Unified Police and Unified Fire Authority officials arrived at the scene, at 7986 W. 3500 South, at about 3:06 a.m. and helped alert and evacuate residents. Those evacuated, many wrapped in robes or blankets, waited across the street until the leak was repaired and the building was declared safe.
Unified Police Detective Ken Hansen told Gephardt Daily the driver fled the scene after causing the damage.
"There were no injuries to citizens," Hansen said.