SALT LAKE CITY, Utah, Nov. 1, 2017 (Gephardt Daily) — Austin Boutain — charged with aggravated murder in the Monday night shooting death of University of Utah student ChenWei Guo — escaped an intense manhunt by "low crawling" along the mountainside northwest of the Red Butte Canyon Road area.
That is how Chief Dale Brophy, University of Utah Police Department, described Boutain's account of his flight from the crime scene. Brophy said a low crawl is moving forward on hands or elbows and knees, keeping one's torso close to the ground.
Brophy said once Boutain, age 24, was clear of the intense-search area, he made his way from the Avenues to the downtown area frequented by homeless people.
"He made his way to the shelters," Brophy said. There, the suspect hid one of three guns believed to be stolen from a previous crime scene, where a Colorado man was found dead.
Boutain said he hid the gun in the crevice of a wall, but returned later to find it gone. Another of the guns had been traded at some point for an ounce of marijuana. The third gun may be a rifle found by police in Red Butte Canyon.
Boutain was talkative during his interview with police.
"We believe he was very forthcoming," Brophy said. "We are taking what he says as truth right now. He admitted to the crime and has been booked into jail."
The one who got away
Brophy also told reporters at a news conference that a woman, who prefers her name not be released for safety reasons, was in the car with Guo when he was shot dead in a carjacking attempt.
"The other victim escaped, narrowly," said Brophy, adding the woman is traumatized but physically unhurt.
"After (Guo) was shot, victim No. 2 was confronted by Boutain, who attempted to force her up the canyon. When he was distracted, she fled on foot. He fired two rounds at her."
That woman was one of several people to call in the shooting that killed 23-year-old Guo, Brophy said.
A probable cause statement says that after being read his Miranda rights, Boutain admitted to shooting Guo in his car, on Red Butte Canyon Road, with "intentions of taking his vehicle."
The statement also says Boutain admitted that when he fired two more rounds at a female witness as she ran away, his intent was to kill her so there would be no witnesses.
Backstory
It was just after 8:30 p.m. Monday when police were alerted to a report of domestic abuse from Boutain's wife, Kathleen, who said the two had been camping in Red Butte Canyon. Within 15 minutes or so, a call came in reporting a shooting in the canyon, according to information released by the Salt Lake City and the University of Utah police departments.
Brophy said the fact that Kathleen Boutain left the canyon to report the domestic assault to police is what sparked Austin Boutain's escape and unsuccessful carjacking attempt, and the shooting death of Guo.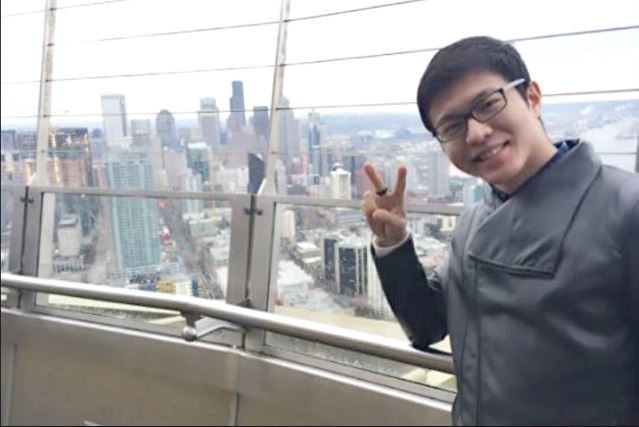 The international student, a native of China, was a pre-computer science student and a former Utah-Provo missionary for The Church of Jesus Christ of Latter-day Saints.
Kathleen Boutain was treated for minor injuries and taken into custody.
More than 100 police officers from many different agencies descended on the University of Utah campus and the area near Red Butte Canyon. FBI agents responded, as did law enforcement officials in helicopters and armored vehicles. Police dogs tried to sniff out the suspect.
The manhunt continued into the night, and began again, full force, Tuesday morning. The SLCPD tweeted late Tuesday morning that the mountain search was complete and that Boutain had not been located.
The SLCPD tweeted at 12:45 p.m. Tuesday that Boutain had been arrested in the City Library at 210 E. 400 South.
SLCPD Chief Mike Brown revealed at a news conference that Boutain was spotted by a librarian who recognized the suspect after seeing his photo in media reports.
The librarian called the library's armed security guards, Brown said, and Boutain was taken into custody without incident.
Booked
Boutin was booked Tuesday night on suspicion of charges including:
Aggravated murder, a first-degree felony
Aggravated robbery with serious bodily injury, a first-degree felony
Attempted criminal homicide, a second-degree felony
Possession of a dangerous weapon by a restricted person, a second-degree felony
Discharge of a firearm, a third-degree felony
Purchase, transfer, possession, use of a firearm, a third-degree felony
Aggravated assault, a third-degree felony
Colorado connection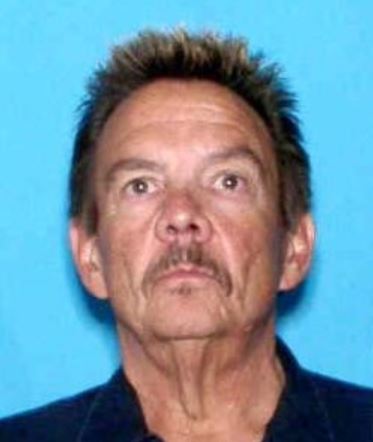 Salt Lake City and U of U campus police learned Tuesday that one or both Boutains are wanted in a homicide investigation near Golden, Colorado.
Colorado law enforcement officials conducted a welfare check on a 63-year-old man — now identified as Mitchell Bradford Ingle — after Utah police informed them that a vehicle connected to the Boutains was registered to the man, who was found in his recreational vehicle.
The green truck, stolen out of Colorado, is still missing, Brophy said. Anyone who sees it is asked to call police.